Deep analysis of Prometheum, the "compliance model" in the eyes of SEC: Is it a hero or a fraud?
Analysis of Prometheum and its "compliance model" in the eyes of the SEC: Hero or fraud?
Edited by: Felix, BlockingNews
If you had never heard of the crypto startup Prometheum before this week, you're not alone. However, seemingly overnight, the company has become a shining example in the eyes of the US SEC. According to SEC Chair Gary Gensler, in an industry rife with "bad actors," Prometheum is a shining example.
Prometheum co-founder and co-CEO Aaron Kaplan testified earlier this week before the House Financial Services Committee, stating that the SEC had already laid out a path to compliance and those advocating for new laws simply refused to comply with the existing applicable securities laws.
Kaplan's comments have drawn criticism from many in the crypto community who believe that Prometheum, a relatively unknown company, has received regulatory "political favor" from the watchdog for following the SEC's stance and Gensler's statement. But in a statement, Aaron Kaplan said Prometheum's new regulatory status is the result of its hard work. "For years, Prometheum has been committed to building a compliant, regulated trading platform for digital asset securities, providing investors with the protections afforded by federal securities laws. This is an important step forward for the crypto industry, as it demonstrates the existence of an approved regulatory path," Kaplan said.
What is Prometheum? Who is behind it? Crypto insiders have been digging deep into the startup company in an attempt to figure out how it became the first crypto company to be recognized by Gensler.
Prometheum's ATS (Alternative Trading System) company was founded in 2018 and was approved by the US SEC in July 2021. Prometheum's jurisdiction to operate its SBPD (Broker Dealer) business is limited. According to the US Financial Industry Regulatory Authority (FINRA), the operation of the Broker Dealer business has been licensed in 15 different states, including New York State. Additionally, while Prometheum's office is located on Wall Street, and its ATS and SBPD companies are registered in New York, the company is not currently listed on the NYDFS's website as a registered virtual currency business.
About the team, venture capital firm CEHV partner Adam Cochran revealed on Twitter that many of Prometheum's team members are from former regulatory agencies. Such as Rosemarie Fanelli, who previously worked at the New York Stock Exchange and the US Financial Industry Regulatory Authority: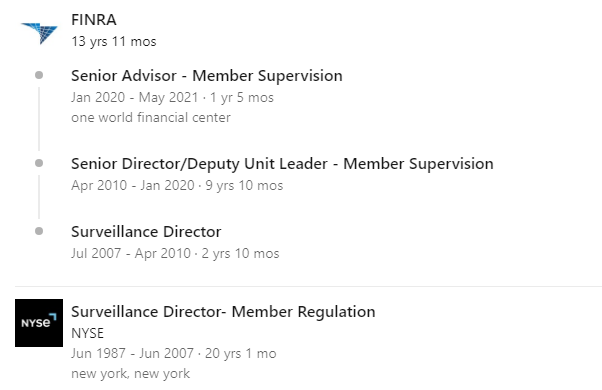 John Tornatore of the Chicago Options Exchange Global Markets: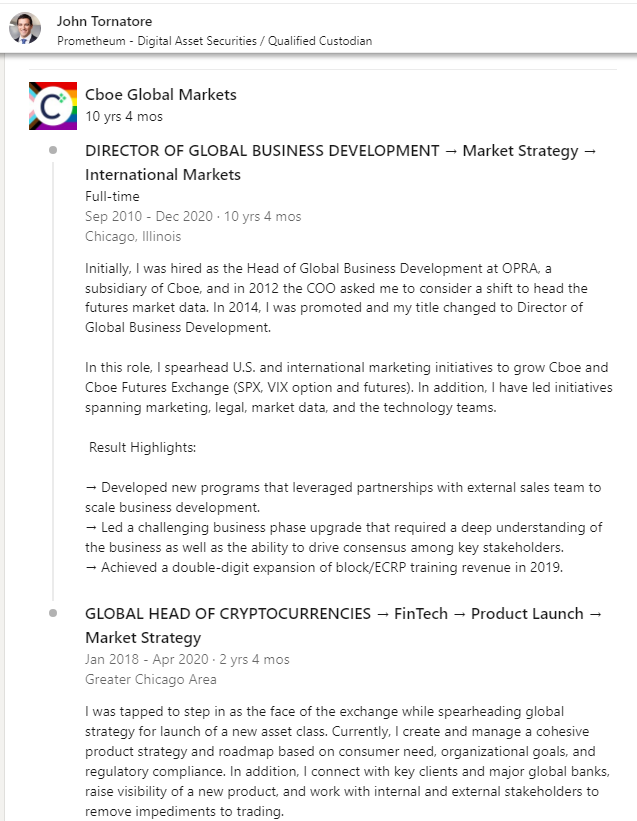 Joseph Zangri, Chief Compliance Officer of the US SEC: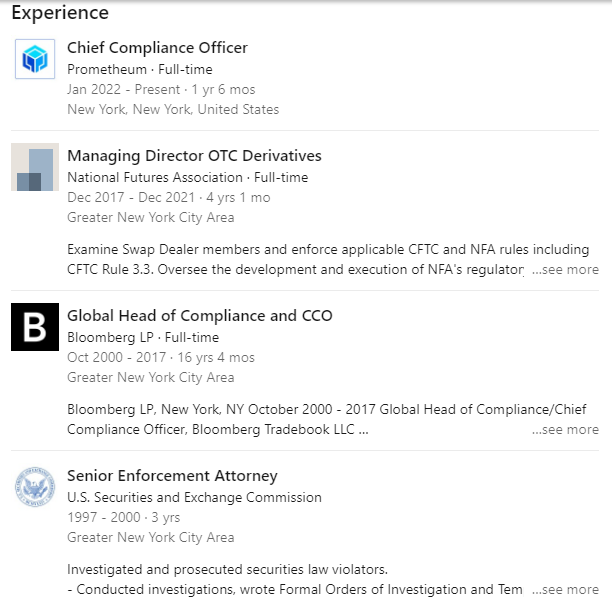 In addition, since Prometheum submitted Reg A+ filings to issue tokens in 2017, no product has been launched. At the same time, Prometheum has cleared social media prior to 2019 and there have been no reports or news related to it from 2019 to the end of 2022.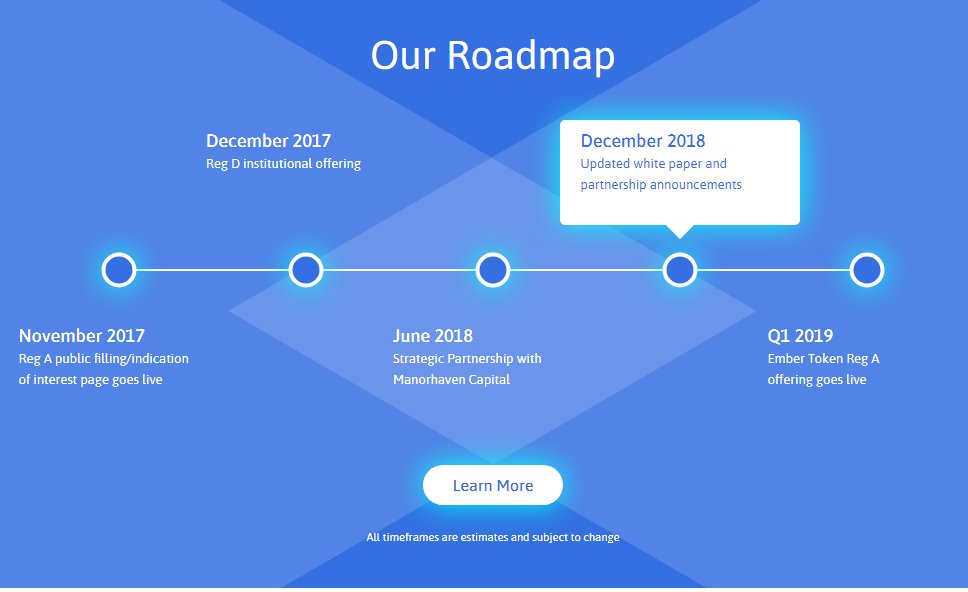 If you search year by year through Google, you will notice a lot of negative voices in 2017 and 2018. Until the end of 2020 and the beginning of 2021, Prometheum claimed to be under SEC supervision and raised $15 million. This means that Prometheum only received approval from Jay Clayton (former SEC chairman) and not the current government. It relies solely on the committee's statement allowing brokers to hold custodied digital assets.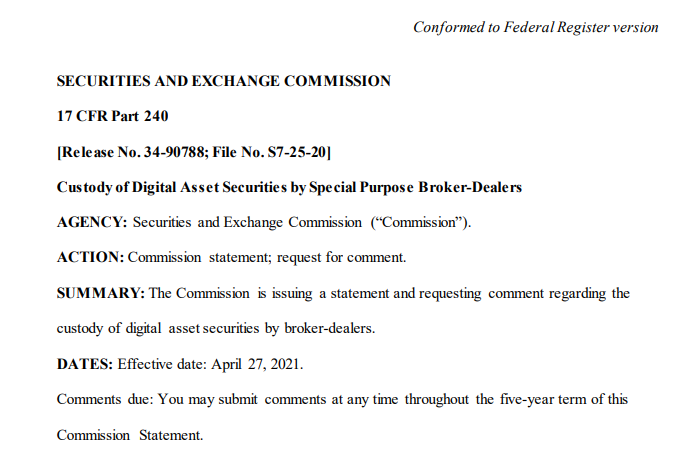 But even so far, Prometheum has been unable to liquidate or settle trades, so even though it is registered, it cannot operate. The following is a Bloomberg article about Prometheum, which states that Prometheum has no product, cannot liquidate or settle, and hopes to list assets in the future.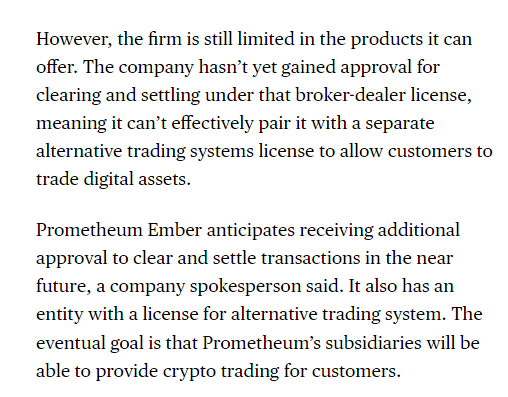 Then Prometheum fell silent for a few more years. Until the end of 2021 and the beginning of 2022, Prometheum hired former FINRA and SEC employees (still without a clear product). After that, they suddenly got the regulatory approval they wanted.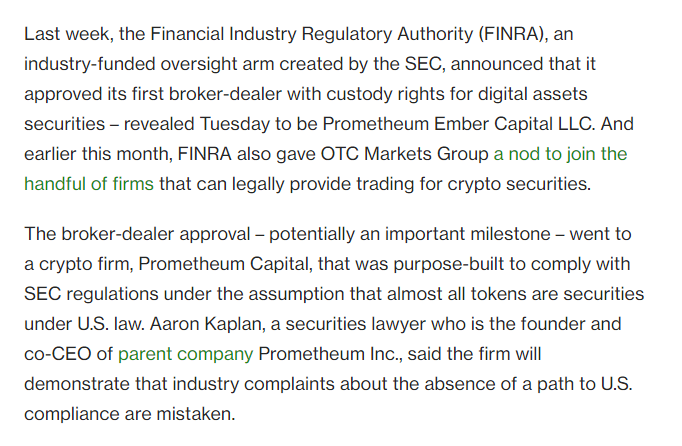 Cochran also said that Prometheum claims to be an exchange incubated by Chinese capital (Wanxiang Blockchain, Hashkey), and has raised $48 million without any product, and paid $1.5 million in fees to broker Network 1 Financial (Note: Leituo Financial Group, a full-license service stock broker registered with the US SEC).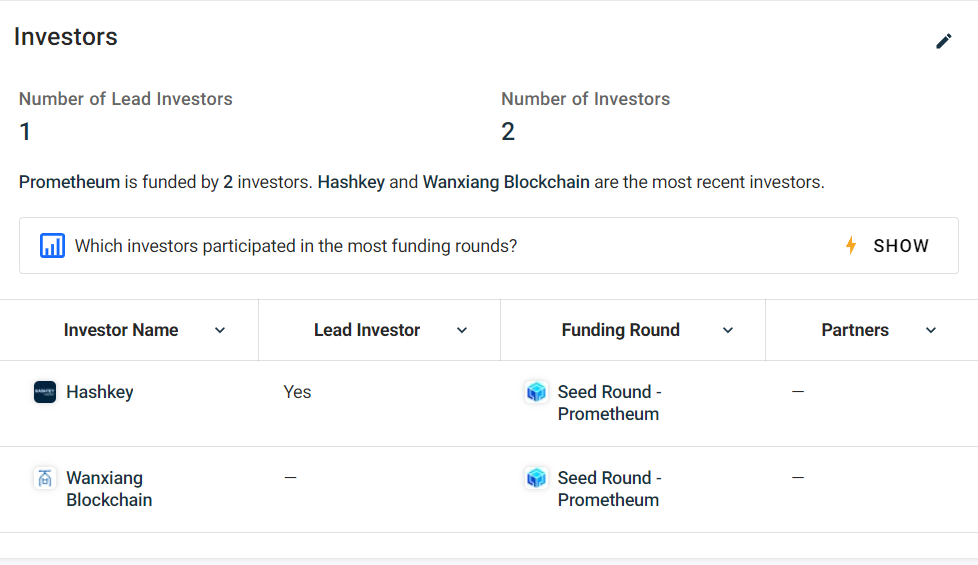 Network 1 Financial has more than 20 regulatory or civil litigation records.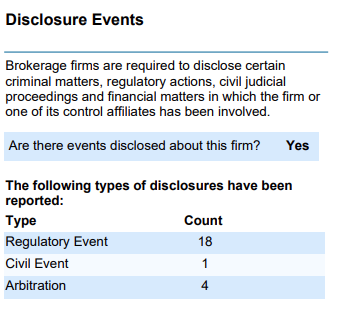 In 2022, Prometheum announced the launch of the ATS and support for digital assets, including Flow, Filecoin, The Graph, Compound, and Celo. Since Prometheum is a compliant trading platform, why are there multiple overlaps between the tokens listed in the lawsuits against Coinbase and Binance and the tokens supported by Prometheum?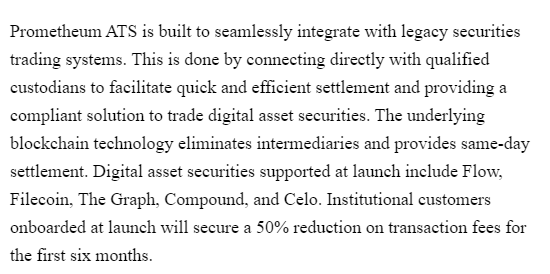 In addition, Matt Walsh, a general partner at Castle Island Ventures, believes that the US SEC is using Prometheum, a "edge participant with no business model," to try and convince Democrats to oppose the Republican-led Digital Asset Market Structure and Investor Protection Act.
Representative Mike Flad (R-NE) criticized that Prometheum currently does not allow customers to trade Bitcoin and Ethereum. Aaron Kaplan stated that this is partly because the company has adopted a "steady development" strategy.
In response to various criticisms, Prometheum posted a tweet on June 15 as a side response, stating that its position is clear, that following the current regulatory framework established by the US Federal Securities Law is the direction for the development of US digital assets.
Reference:
https://decrypt.co/144833/prometheum-sec-poster-child-crypto-compliance
1/23

Hoooooo baby this Prometheum story gets even better.

So they started in 2017 when they filled their Reg A+ and aimed to raise $50M.

But how did these random lawyers supposedly get approval from the SEC and FINRA? pic.twitter.com/6jLMUPldnY

— Adam Cochran (adamscochran.eth) (@adamscochran) June 15, 2023
---