In addition to friend.tech, what other SocialFi projects are worth paying attention to?
Apart from friend.tech, which other SocialFi projects should we focus on?
Author: Emperor Osmo, Head of Osmosis Market and Community; Translator: LianGuai0xxz
friend.tech brings storytelling to SocialFi, redirecting people's attention to tokens that stand to benefit from this narrative.
1. The unexpected rise of friend.tech has surprised the crypto world, making it one of the fastest-growing applications in 2023. So far, friend.tech has accumulated $34.19 million in fees over the past week, with a transaction volume close to 1 billion.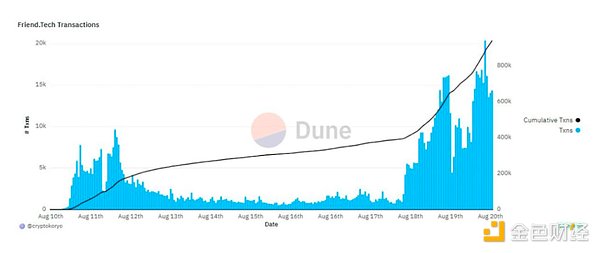 2. However, friend.tech will not have any available tokens for a period of time as it is still in the testing phase. Fortunately, other projects in the SocialFi field are emerging that can benefit from the growing interest in this narrative. Here are 9 projects worth paying attention to.
3. Qrollii, token QR, currently FDV $2.2 million. Qrolli is an upcoming decentralized social media dApp with its own mainnet. It can be seen as a decentralized Twitter where you can tip, have a reputation system, and even access the NFT market. It empowers creators to control their own brand.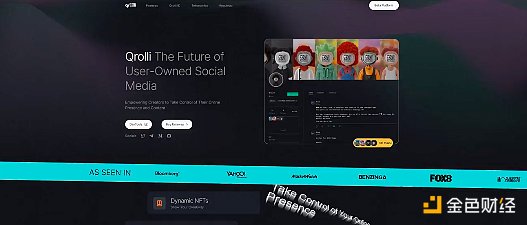 4. Buddy.tech, token BUDDY, currently FDV $185,000. BUDDY is a competitor to friend.tech. The platform will launch on August 22nd. Based on certain hints from the team, it may be purely speculative.

5. Torum, token XTM, currently FDV $24.8 million. Torum is a project with a 3-year history supported by Huobi Global and Kucoin. The integration of Torum NFT Market and Torum Finance allows Torum to leverage the growth of SocialFi. Additionally, they claim to have over 230,000 users.
6. Xcademy, token XCAD, currently FDV $295.8 million. Xcademy is a SocialFi-based platform for YouTube content creators, allowing them to monetize their content through plugins. The XCAD browser extension allows viewers to earn Creator tokens (Watch2Earn) while watching content.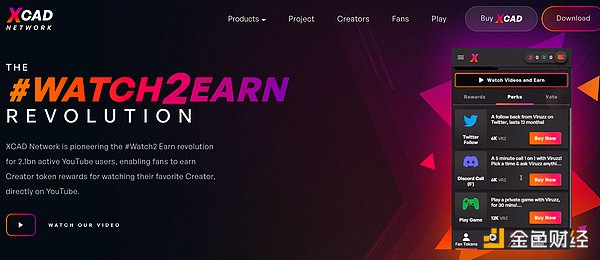 7. RoshamboCoin, token ROS, currently FDV $470,000. Roshambo has built an AI-based dating app, which can be seen as the Tinder of Web3. Their mobile app is already live on the Google Play Store and will soon be available on the App Store. They are targeting a multi-billion dollar industry.
8. Shares Finance, token SHARES, currently FDV $6.8 million. Shares allows the "tokenization" of everything. Users and creators will be able to create, buy, sell, and trade shares. It is estimated to be undervalued compared to its main competitor, friend.tech.
The Shares Finance platform revolves around the token SHARES as a key element of its growth narrative. 75% of the revenue will be distributed to holders, and 25% of the revenue will be reinvested in ecosystem expansion. The roadmap seems to have exciting plans.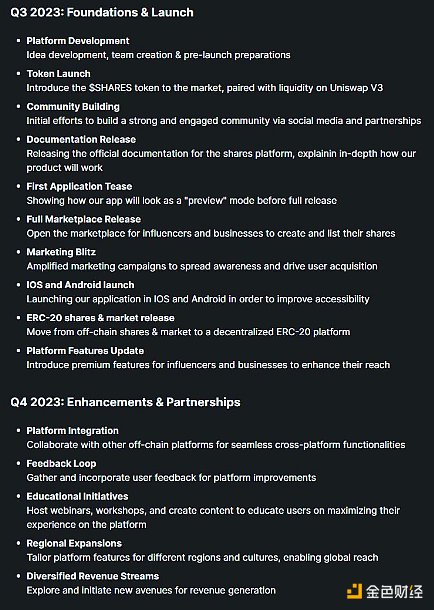 10. STFX, with a token named STFX, currently has a Fully Diluted Valuation (FDV) of $42.9 million. STFX is an on-chain encrypted copy trading application that allows users to easily copy trades. In addition, it provides users with a unique opportunity to raise funds for their trades and invest in traders.
11. Perpy Finance, with a token named PRY, has a FDV of $5.7 million. Perpy is a social trading platform that allows you to copy trades and invest with skilled traders. The Spectra update will be launched on September 4th, which will enhance the user experience and drive more trading volume.
---