Before entering Web3, should we establish a sub-brand to test the waters?
Before diving into Web3, should we create a sub-brand to test it out?
Written by: Rubywang.eth
Despite the recent cooling of the NFT market, there are no signs that brands are weakening their long-term layout for web3:
In the past week, Nike's swoosh platform sold 55,000 OF1 series sneakers NFTs, generating sales of over one million dollars.
In the automotive industry, after Lamborghini and Porsche, Mercedes-Benz also announced last week that it is seriously entering the NFT field.
Should brands enter web3 with their existing brand or establish a new web3 sub-brand?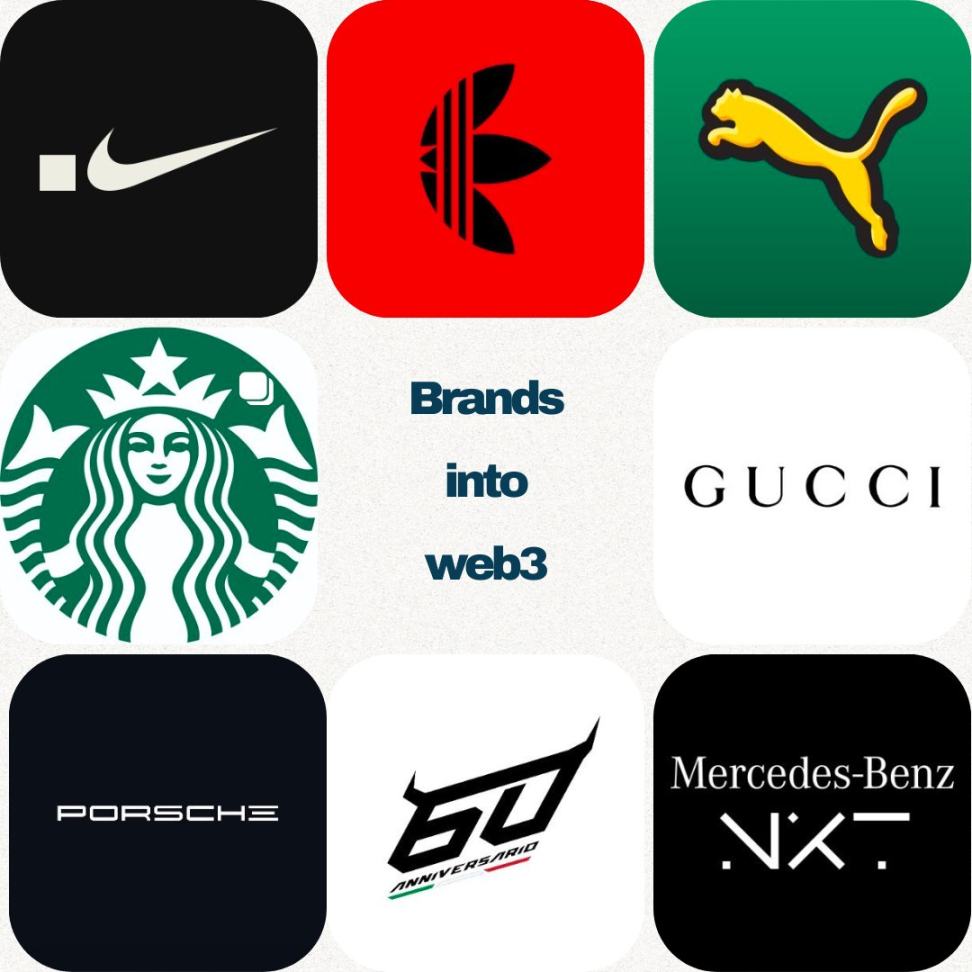 Mercedes-Benz has opened a new account called "Mercedes-Benz NXT" on its official Twitter account @MercedesBenz, hoping that NXT will become the main battlefield for digital art and collections on the chain, and "establish a long-term commitment that exists specifically in the Web3 community."
👇 Official Twitter and website 🔗 https://nxt.mercedes-benz.com
🐻 The market has not slowed down Mercedes' pace of joining, and the official mentioned that "after months of preparation", it will launch three core series of NFTs.
The NFTs are planned by the creative studio "0xNXT":
Generate art: will collaborate with a famous generative artist and a group of collectors (the official Twitter account follows the founder of artblocks 🤔 hmm……)
Issue a set of 1886: give away to Mercedes' top customers (I guess it will be used as a membership to unlock the brand's experience and activities)
Design the legacy series: created by the chief designer, linking the brand story with historical design
At present, the two major use cases, "Phygital" and "Loyalty membership," have been recognized by these brands.
Consumer brands need to attract the attention of audiences, directly connect with young people around the world, build communities through web3, and use NFTs to convey content and value of rights and interests, which will become more and more common.
As Twitter, which is standard for web3, it should be the first choice for brands to announce on social media.
Some brands choose to use their main Twitter account directly, such as @gucci, which used its main account with 7 million followers when announcing its collaboration with Yuga Labs.
It reflects that collaborating with web3 projects is an important part of the brand's strategy, "fearlessly" conveying confidence in NFTs to its core audience of consumers. Similar representatives include Starbucks (@starbucks), Lamborghini (@Lamborghini), and others.
The advantages of the main account issuing NFTs and doing web3 collaborations are obvious:
Many fans, great influence
NFT education has been provided to the brand's main audience (and it is more likely to be respected by the core web3 community)
Of course, the trade-off is that currently NFT users account for a low proportion of the overall population. If most of the brand's fans are not interested in NFTs, the project's information is very easy to be "buried" in other official tweets and shares, and may even have a counterproductive effect.
Therefore, some brands choose to open a new official account, such as
Porsche @eth_porsche
Puma @PUMA
Nike @dotSOOSH (and @rtfkt)
And declare in the profile that it is the virtual collection of the original brand/web3 community from the brand. The benefit is of course that there is a good connection with the parent brand while maintaining good separation from fans, allowing for more content to be posted (shitposting 😂) without affecting the original mainstream audience.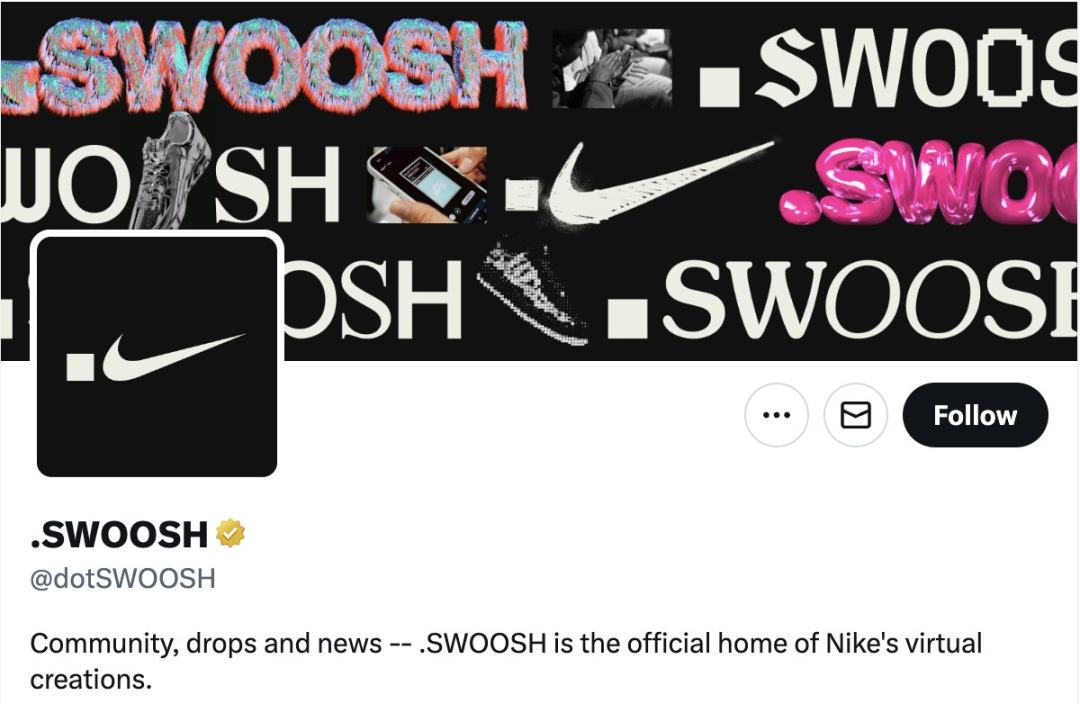 As for the challenges, in addition to the initial number of fans and influence, if the name of the sub-brand is not well chosen, it is easy to be regarded as a scam or be used by scammers who have bought similar Twitter handles, resulting in additional risks and operational costs.
🚨I don't know how many waves of scammers have used Porsche's Twitter name starting with eth. 😓
So in my opinion, a better way is: when it is first launched, introduce it in a grand manner with the parent brand's official account, and then use the sub-brand for long-term content publishing and community operations to establish a stronger brand awareness; important content should maintain interaction and mutual promotion with the parent brand to boost its influence.
For example, Adidas originally launched its web3 project with the official 4 million fans account @adidasoriginals (which is more in line with the designer series).
Later, it upgraded its web3 brand to @altsbyadidas and purchased Bored Ape, naming it Indigo (@indigo_herz).
Establish Exclusive Accounts and Upgrade to ALTS Ambassadors
This is actually a pretty clever move. People on social media always prefer to interact with "people" rather than "companies". You can also see many celebrities and crypto celebrities interacting with the Indigo series on Twitter, becoming a source of UGC content.
Of course, setting up a social media account is just the first small step for a brand to enter web3. The ultimate measure of success still needs to be consistent with its overall strategy and goals:
How to validate the value of web3, is it to promote physical sales, enhance user interaction, or lay out sources of revenue (virtual goods)?
Should more rewards be given to existing members when releasing NFTs, or is it hoped to attract web3 natives?
Looking forward to seeing more successful experiments by brands in the world of web3.
---