Top Cold Wallets for 2023 Inventory
Best Cold Wallets for 2023
6. How to Choose a Wallet?
What is a Digital Asset Wallet?
Unlike traditional wallets that often carry cash, bank cards, and other physical items, digital asset wallets are storage devices for digital assets.
Our digital assets are stored on the blockchain, and only the private key can help us access them, so the private key represents the ownership of the digital assets stored in the digital wallet. Therefore, ensuring the security of the private key is very important. If the private key is lost, you will lose all the assets in your wallet.
Currently, there are mainly two types of digital asset wallets: hardware wallets, also known as cold wallets, and software wallets, also known as hot wallets.
What is a Cold Wallet?
A cold wallet, also known as cold storage, is usually a physical device that protects assets from unauthorized access, also known as offline storage. Cold wallets are generally considered to be more secure than hot wallets because hot wallets are connected to the Internet and there is a risk of hackers stealing private keys. Cold wallets are usually hardware devices that look like USB drives or other physical devices.
Why do You Need a Digital Asset Wallet?
Digital asset wallets are considered a secure self-custody option for digital asset holders.
For digital asset security, self-custody is very important. It allows asset owners to have full control over their digital assets and avoid the risk of storing digital assets on centralized trading platforms.
Holders generally store their digital assets on a centralized trading platform because they trust that third parties can always ensure the safety of their assets. However, incidents over the past year have shown that centralized trading platforms are not secure – see bankruptcies of companies such as FTX, Celsius, and Voyager.
By self-custodying your digital asset private keys, you can store, send, and receive digital assets without the need for anyone else's permission.
At the same time, with high-difficulty passwords and other security measures such as two-factor authentication (2FA), these settings can ensure that the asset owner is the only person who can access these funds, avoiding theft of assets on the trading platform.
The Difference Between Cold Wallet and Hot Wallet
The Trezor Model T has a touchscreen and a MicroSD card slot for PIN encryption, ensuring the wallet is protected from network attacks. The exclusive security features of the Trezor T include Shamir Backup, which can establish up to 16 private key fragments for asset recovery in case of device failure. When using the Trezor Model T, you can also use the QR button to view the QR code of the address, which the other party can scan to start transferring funds to you. Once the payment is processed, it will be listed on the transaction page.
CoolWallet Pro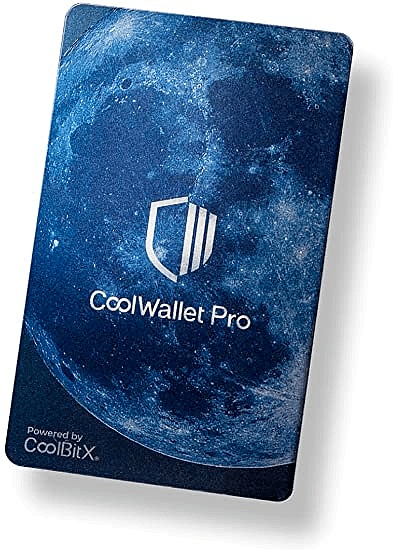 The CoolWallet Pro is a new DeFi-centric cold wallet released in May 2021. It has the appearance of a credit card and encrypted Bluetooth communication, as well as access to DeFi. The CoolWallet Pro is equipped with a prominent e-ink screen for intuitive data viewing, and a recessed button for confirming all transactions. The CoolWallet Pro is the third product in the CoolWallet series, dating back to 2016, and caters to DeFi users who want to use their assets for PoS (Proof-of-Stake) networks. In addition to the existing mainstream product portfolio, the Pro also offers support for Polkadot (DOT), Cosmos (ATOM), Tron (TRX) and TRC20, BEP-20 assets of Binance Smart Chain, ETH, Cardano (ADA), and NFTs.
KeepKey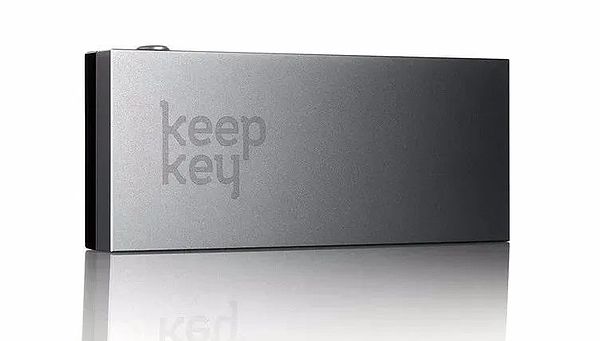 The KeepKey is a pen-drive-shaped cold wallet that is noticeably larger in size than other well-known digital asset wallets, but this does not prevent its use, as setting it up and conducting digital asset transactions is still convenient. KeepKey can be password-protected to prevent physical theft. KeepKey uses offline cold storage technology to store your public and private keys, and uses backup mnemonic words in case your KeepKey is lost or damaged. KeepKey works in conjunction with the ShapeShift asset exchange platform for trading multiple assets. The KeepKey software is fully open source and can be cross-verified on GitHub.
ElliBlockingl Titan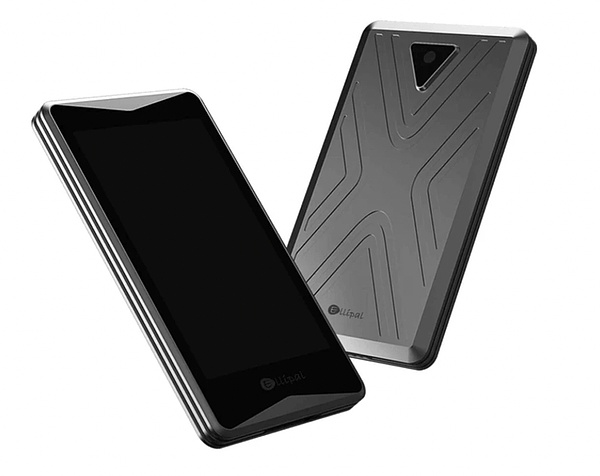 The ElliBlockingl Titan includes a 4-inch color touchscreen for easy setup and monitoring of all real-time transactions. ElliBlockingl Titan does not use USB or Bluetooth to sign transactions, and the ElliBlockingl APP only uses QR codes.
ElliBlockingl Titan's circuit board design prohibits all connections, including Wifi, Bluetooth, and mobile phones.
ElliBlockingl Titan has anti-tamper self-destruct functionality, which protects your device from online and offline attacks. If it senses that someone is trying to force an intrusion, it will destroy all information (private keys) contained within it.
SafeBlockingl S1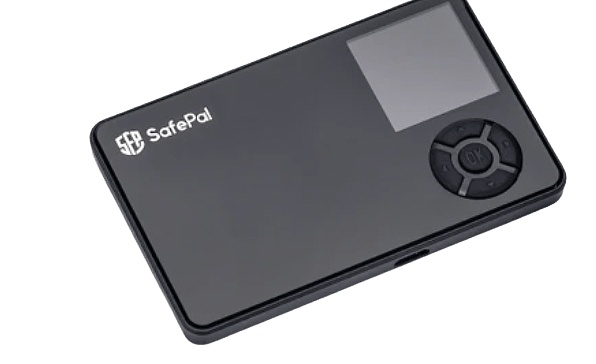 SafeBlockingl S1 cold wallet was launched as early as 2019. It supports 54 chains and mainstream digital assets, including NFTs.
SafeBlockingl incorporates several features and security elements in terms of security, including seed recovery, two-factor authentication (2FA), password setting, and private key deletion pool.
SafeBlockingl S1 has a minimalist appearance, similar to an MP3 player, with two unique seals attached to the anti-tampering package. It has a fairly large color screen, a QR code scanner, and a D-Blockingd controller for navigating the wallet.
SafeBlockingl is also equipped with a SafeBlockingl wallet software that you can use to monitor your digital asset balance and conduct digital asset transactions.
SecuX V20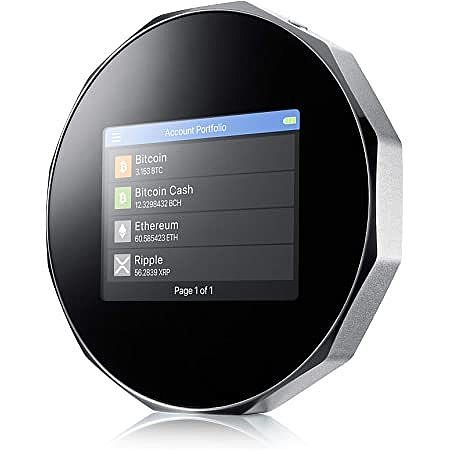 SecuX V20 is one of the most popular cold wallets in the SecuX series.
SecuX V20 has a 2.8-inch color touch screen display and a 6000mAh battery for offline/disconnected operations, which can last for about 7 hours.
SecuX V20 connects to the host via USB or Bluetooth, and can be used on desktops, laptops, iPhones, iBlockingd, Android smartphones, tablets, or Chromebooks.
SecuX V20 has a CC EAL5+ certified security element chip from Infineon. SecuX V20 can achieve complete offline status through low-power Bluetooth connection to achieve data protection.
The QR code function in the SecuX V20 wallet allows for simple fund transfer and transaction on the wallet device.
Keystone Pro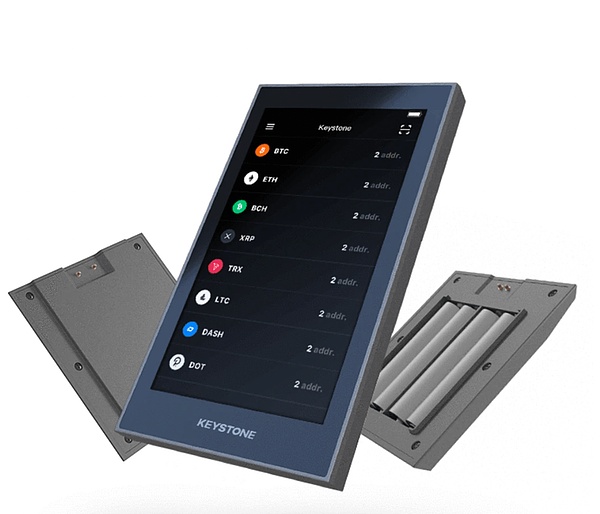 Keystone Pro (formerly known as Cobo Vault Pro) comes with a four-inch touch screen, open source firmware with fingerprint sensor, and supports PSBT Bitcoin multi-synonym to increase security against malicious attacks.
Keystone is a hierarchical deterministic (HD) cold wallet that conforms to BIP 32/39/44 standards. By integrating QR code signing, Keystone reduces the risk of malware intrusion and enhances visibility.
The wallet battery of Keystone Pro is detachable. Both Essential and Pro versions are compatible with AAA batteries, and come with rechargeable batteries.
How to choose a wallet?
For people with high interaction frequency, hot wallets are simple and convenient. But if you care more about asset security, cold wallets are preferred. Of course, different cold wallets are also suitable for different usage preferences.
Whether it is a cold wallet or a hot wallet, the ultimate goal is to store assets and protect asset security. Therefore, from this perspective, Ballet RealBitcoin, Trezor Model T, and SafeBlockingl are all good choices.
Overall, a good cold wallet should be simple and easy to use, and private key storage should not be too cumbersome, otherwise security will be reduced. Most cold wallets have electronic components such as displays and chips, which face the problem of easy damage and repair, so after-sales service support from manufacturers is particularly important.