Can Playbux bring up a new X to Earn narrative with collaborations with iQiyi and investment from Binance?
Can Playbux create a new "X to Earn" story through partnerships with iQiyi and funding from Binance?
Author: BlockingNews, Zen
From Play to Earn, various blockchain-based play-to-earn projects with new gameplay and narratives have emerged one after another. Daily behaviors such as walking, learning, and sleeping have also been incorporated into this X to Earn carnival. Thanks to the clever and interesting connection between off-chain behaviors and on-chain economic models, X to Earn has become a bridge that can connect Web2 and Web3. Recently, the well-known online video website iQIYI.COM has built this bridge and cooperated with the "X" to win Web3 platform Playbux to launch the "watch to win" function, allowing users to earn rewards while watching TV shows.
Before cooperating with iQIYI, Playbux had already tried the to-earn model in e-commerce. As the first metaverse platform to launch a Shop & Earn system, Playbux combines e-commerce with the metaverse, bringing Web2 users lightweight and simple pixel-style metaverse characters and gameplay. Users can earn a fixed cash back rate of 2% after shopping through Playbux's platform, and the maximum cash back limit per transaction is currently $3. The currently launched merchants on the platform are mainly concentrated in ASEAN countries such as Indonesia and Thailand.
Playbux was selected for the fourth global incubation plan of Binance Labs last year, and received a $2 million seed round of financing led by Binance Labs. Other participating investment institutions include Gate.io, Tron, CertiK, Ankr, IMO Ventures, LIF, Math Wallet, and OFR. Using these funds, Playbux has launched more new gameplay, in addition to the latest Watch to Win with iQIYI, it has also launched Shop to earn and Claw Machine Pre-Alpha activities, as well as NFTs STAMP and Walk to Earn. It can be said that Playbux is a veritable X to Earn culmination.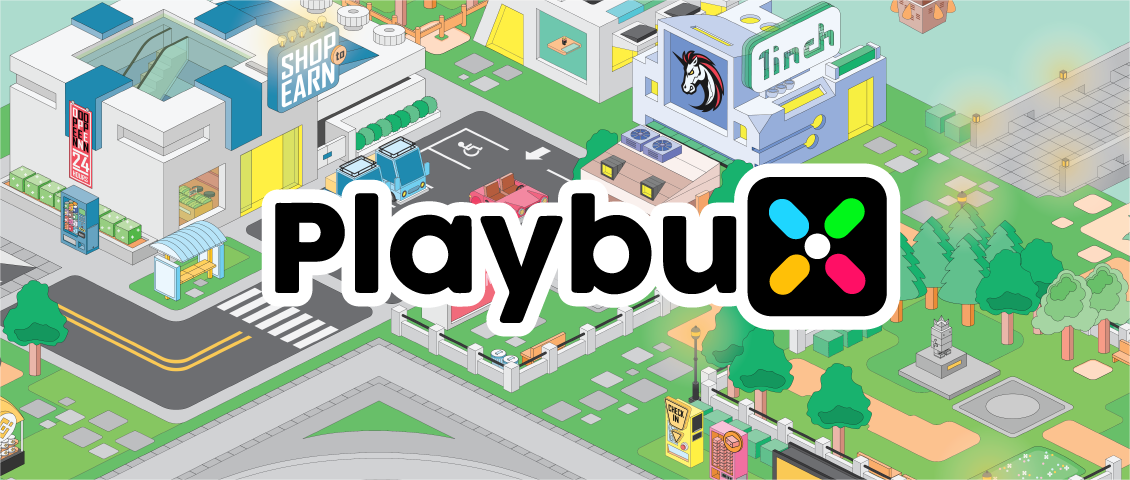 Early popularity through NFTs STAMP and Walk to Earn
According to the BlockingNews column NFT Daily data, the Playbux NFT transaction volume on BNBChain surged from April and dominated the list in the first half of May. Its NFT weekly transaction volume reached 21,838 times in early May. This upward trend is mainly due to Playbux's NFTs STAMP activity launched in early April.
In the Pre-Alpha activity launched by Playbux in January of this year, users can obtain Playbux NFTs of different rarity through mystery boxes, NFT sales, claw machines, etc. Users holding these Playbux NFTs can participate in the NFTs STAMP activity for 60 days and earn Playbux platform tokens PBUX by completing simple stamp tasks. These Playbux NFTs can also be purchased on platforms such as Opensea and Tofu NFT. The higher the rarity of the NFT, the more points and rewards it can earn. Each NFT can be stamped once a day, and it resets at 8 o'clock Beijing time every day.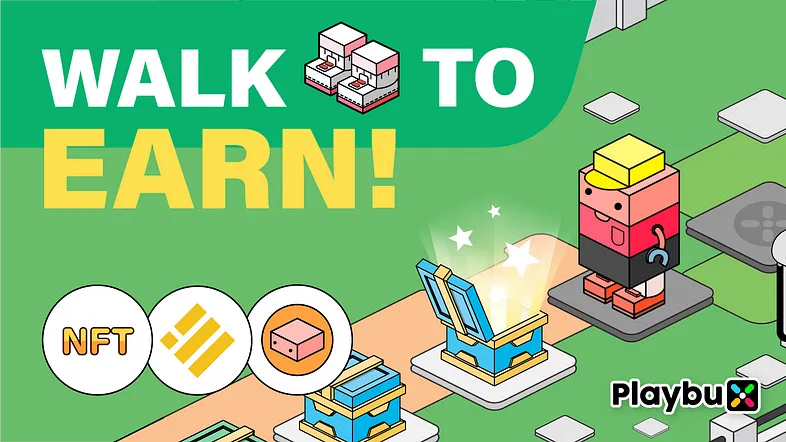 The Walk to Earn mini-game is similar to the game mechanism of Monopoly. When the character operated by the user reaches a step, they can get the rewards indicated on it, including BUSD, BRK, and NFTs. Although some steps may not bring direct rewards, they will provide additional actions for players, such as taking an extra step, two steps, three steps, or doubling the next reward.
In the game, players can only know the rewards of the next two steps, and each subsequent reward will be randomly generated. Currently, users can walk one step for free every day with only a small amount of gas fee. If they want to take the second step, they need to spend 1 BRK, and each additional step requires an additional BRK expense based on the previous step. Walk to Earn resets once a week, and the total BRK contributed by participants in a week will accumulate into the total weekly points. Then, the weekly points will be allocated to the top 300 winners based on distance, which can be used to exchange exclusive NFTs or PBUX tokens.
Blockinglybux and iQIYI Jointly Launch Innovative Watch to Win
The X to Earn gameplay introduced by Playbux in previous activities has attracted many users. However, compared with that, the Watch to Win mechanism jointly launched with iQIYI is an innovative and heavyweight gameplay worth paying attention to. Combining web3 technology with iQIYI's top-notch streaming services, Blockinglybux brings users a brand new binge-watching experience.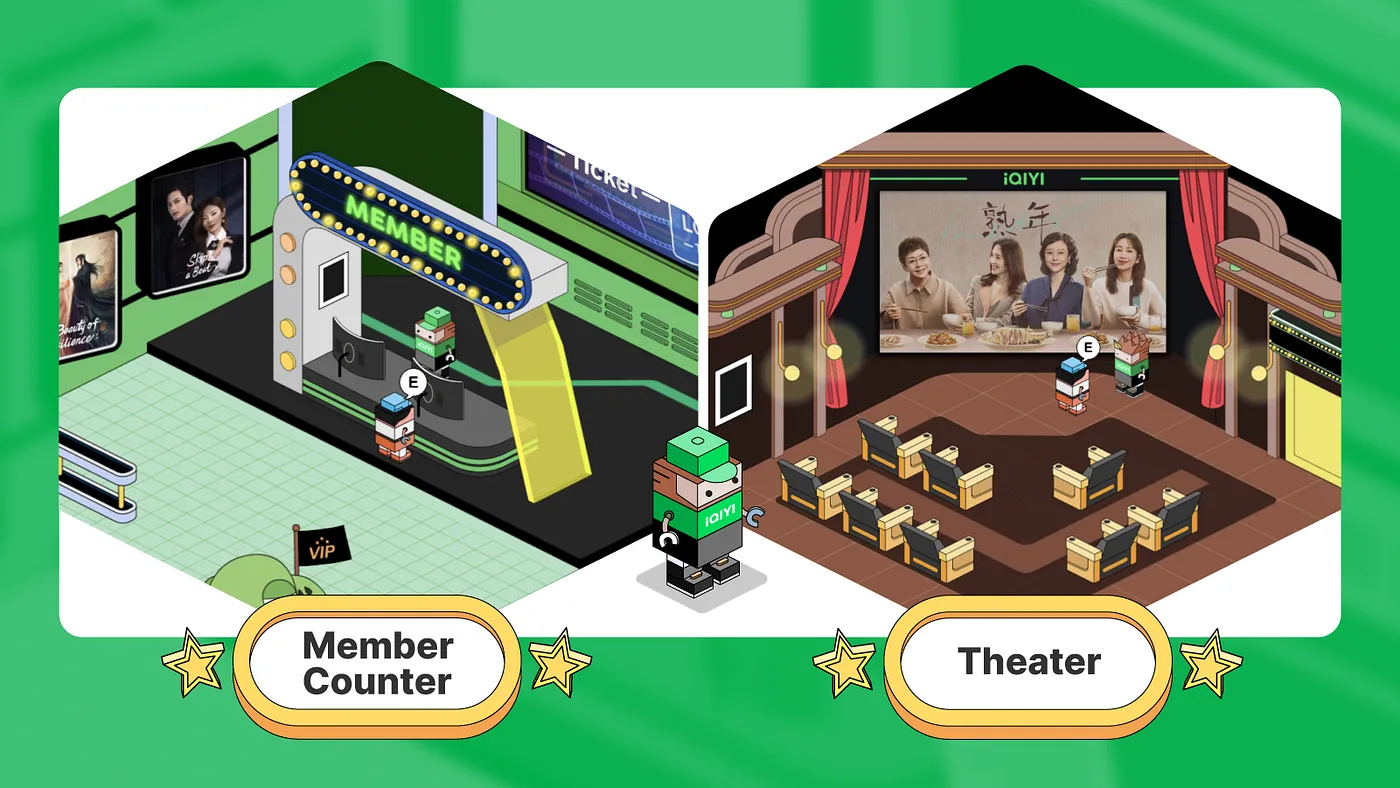 On the Playbux.co official website, users can access Watch to Win through the banner on the Pre-Alpha page and enter iQIYI's metaverse building. In the lobby of this virtual building, users can access the progress of Watch to Win rewards from the member counter, and then enter the theater on the left to watch various TV dramas. Currently, Playbux offers nearly 100 TV drama sources, mainly domestic dramas and Korean dramas, including recently released and popular dramas such as "Wanru's Journey", "To Ship Someone", and the classic Korean drama "Reply 1988". Subtitles in various Southeast Asian languages such as Chinese, English, Spanish, etc. can be selected below the video.
When a user watches for 30 minutes, they can claim a daily reward. If they watch for less than 30 minutes in a day, they can continue watching the next day and still receive the reward once they reach 30 minutes. Watch to Win prizes include lottery tickets, BRK, box fragments, and exclusive NFTs.
The partnership between Playbux.co and iQiyi represents a transformative step forward for the streaming industry. This feature will be available to iQiyi users in strategic markets such as Canada, Indonesia, Malaysia, Singapore, Thailand, Vietnam, the Philippines, and the United States.
Playbux's new lottery mechanism is expected to be an important resource in the next stage. The lottery cannot be purchased and can only be obtained through activities such as Watch to Win. In the future, lottery tickets will be used for lottery pools and lucky trees, allowing users to earn various rewards including BUSD, BRK, NFT, and more. Additionally, Playbux plans to introduce VIP features in the next stage, providing exclusive benefits to VIP members. Users only need to watch content for 15 minutes to claim their daily reward and use accumulated tickets to enter the next stage of the lottery pool and lucky tree.
Playbux Economic Model
Playbux's PBUX token is a governance token used for voting and controlling the direction of the system. It can also be used to purchase items such as NFTs, and the total supply will be limited to 400 million. BRK (Brick Points), which is frequently used on the platform, is similar to a game currency and can be used to avoid inflation of the PBUX token. BRK cannot be withdrawn or used to purchase extractable items such as NFTs, but can be used for decorations, cosmetics, and games. Users can earn Brick Points through purchase and cashback programs.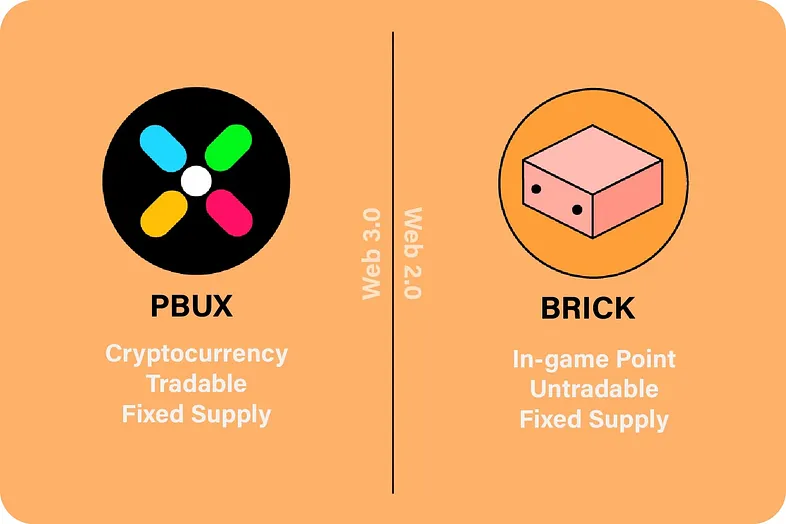 PBUX Allocation:
SAFT 0 (10%): SAFT 0 will be issued to our first investor, Binance. After five years, SAFT 0 will receive a total of 40 million tokens. After a 6-month lockup period, they will receive 10% or 4 million tokens in the first round of attribution, followed by 10% every 6 months.
Private Sale (5%): The private sale portion will receive a total of 20 million tokens. After a 3-month lockup period, they will receive 5% or 1 million tokens in the first round of attribution, followed by 5% every 3 months.
Protocol Development Fund (20%): This budget will be used to recruit teams or sponsor external game development teams. Initially, 10% will be issued, followed by 10% every three months. Please note that it will not be used to create profits for the Playbux team. All unused tokens will be frozen.
Ecosystem and Community (20%): This budget will be used to gain new supporters or pay for store rewards. For example, when the cashback process takes a long time and we want to provide it to users as soon as possible. Please note that this is not a prize pool, as there are no incentives to print diluted tokens. They are not minted tokens, but are purchased from the circulating market. All unused tokens will be frozen.
Reserves (15%): Used for emergencies or funding future features outside the plan. It will be locked for one year, and if there is no plan to use it, it will remain locked.
Team (20%): Locked for 6 months and then released 10% every 6 months for a total of 5 years.
Public Sale (10%): This portion will be publicly sold on partner launchpads in the initial stage.
Currently, the Watch to Win mode is still in its early stages, and its video resources are still relatively small compared to those of video platforms. Moreover, currently all TV shows can only play the first episode, and the highest video quality is only 720P HD, so the viewing experience needs to be further improved.
However, by launching the Watch to Win mechanism with iQiyi, Playbux has taken another big step towards the X to Earn aggregation platform. The development of this innovative mode, as well as what new gameplay Playbux can launch in the later stage, are worth looking forward to.
---