"Fortune" interview with "Sister Wood": How will the approval of a Bitcoin spot ETF application change the cryptocurrency industry?
"Fortune" interview with "Sister Wood": How will Bitcoin ETF approval affect the crypto industry?
On July 6th, Fortune magazine published an interview with Cathie Wood, the CEO of ARK Invest, which mainly focused on the currently highly anticipated Bitcoin spot ETF. In the interview, Wood reviewed ARK Invest's past history of submitting applications and emphasized that she did not believe that BlackRock had an advantage over ARK Invest in terms of applications.
Below is the full content of the interview, translated by Odaily Star Daily.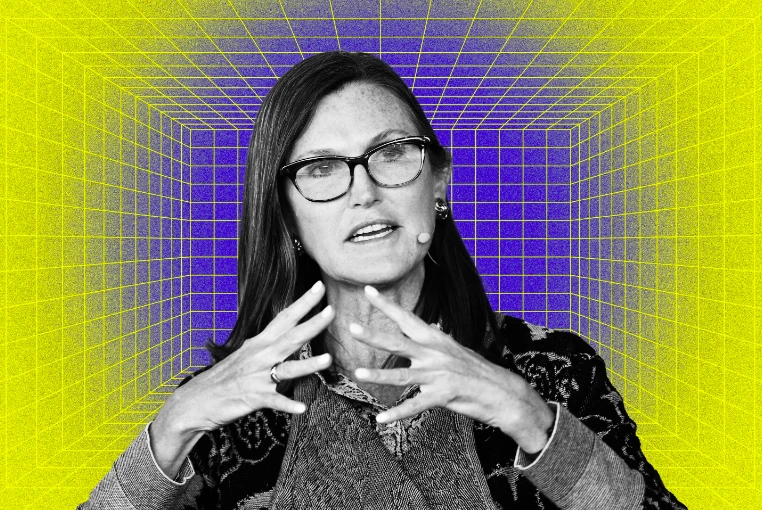 Last week, I had the opportunity to sit down and chat with Cathie Wood, who runs ARK Invest, which is known for its bold investments in Crypto and Web3 and its focus on disruptive innovation industries, at the "ImPower Fund Forum" summit in Monaco.
Recently, ARK Invest has been making headlines in the media multiple times because of its submission of a Bitcoin spot ETF application to the US Securities and Exchange Commission (SEC) again. Cathie Wood stated that this application was submitted after the SEC had repeatedly rejected applications from ARK Invest and similar companies, which could give ARK Invest the opportunity to launch the first Bitcoin spot ETF in the United States and seize the market advantage.
During our conversation, Cathie Wood shared her views on the potential of Bitcoin, regulatory challenges, and the future vision of digital assets. To keep the entire text concise and clear, the interview questions and answers in the following text have been edited to some extent.
Q1: Can you describe the idea of founding ARK Invest in the first place?
Cathie Wood: Before ARK Invest was founded, especially after the collapse of the technology and telecommunications industries and the economic crisis of 2008-09, I saw that the traditional asset management industry was moving away from innovation and turning to passive and benchmark-sensitive strategies. I said, "No, we must focus on innovation because there are five major technologies evolving now." This includes DNA sequencing, robotics, energy storage, artificial intelligence, and blockchain technology, all of which are developing simultaneously.
These innovations will bring explosive growth – what we call super-exponential growth – and we believe that people have not yet understood this. They will disrupt the traditional world order, so we want to focus on change and educate more people to realize this, we have an open research ecosystem and also provide our research results for free. We are happy to see people commenting on our research, especially comments from front-line innovation fields, which can give us more feedback and test our hypotheses.
Q2: What are your involvement in cryptocurrency and blockchain? I heard that you started investing in Bitcoin personally since 2015. Can you tell us your initial impression of Bitcoin and this technology?
Cathie Wood: We became curious about Bitcoin since 2011. Our Chief Futurist, Brett Winton, was very fascinated by it, so we would often talk about it. When we created ARK Invest, we started dedicating resources specifically to research it, and now we have three cryptocurrency analysts at ARK Invest. In 2015, our analyst wrote a paper. I had my mentor, the famous economist Art Laffer, read it and critique it. When he understood what Bitcoin was, he said, "This is what I've been waiting for since the US dollar left the gold standard!" My reaction at the time was, "Wow, this sounds too good to be true!" That was in 2015, when Bitcoin was priced at $250, and we established our first Bitcoin position through GBTC.
Q3: BlackRock recently submitted a Bitcoin spot ETF application, and ARK Invest filed a joint application with 21Shares in April last year (but was rejected). Do you think this attempt will succeed?
Cathie Wood: Well, many people think that BlackRock knows something about the SEC, and we don't think that's true. We think this situation (refusal of applications by SEC) has been going on for a long time, but the "Grayscale vs. SEC" case (questioning why SEC rejected its Bitcoin spot ETF application) is going to end soon – perhaps in August – if the SEC loses the case, the probability of a Bitcoin spot ETF being approved will increase. We have already submitted an application, and the SEC will give a review by mid-January next year, while BlackRock will be by March next year. The SEC has already approved some Bitcoin futures ETFs and recently approved a leveraged Bitcoin futures ETF. Futures involve swaps, while spot ETFs (at least the Grayscale version) are fully backed by Bitcoin stored in cold wallets, so we believe spot trading is safer than futures. In our view, the SEC's approval situation (approving futures ETFs, rejecting spot ETFs) is self-contradictory.
Odaily: GrayScale filed a lawsuit against SEC in June 2022. Previously, GrayScale's application to convert GBTC into Bitcoin spot ETF was rejected by SEC, which claimed that there were fraud and manipulation in the spot Bitcoin market. GrayScale argued that any fraudulent behavior in the spot Bitcoin market would inevitably affect the price of Bitcoin futures, but SEC has approved some Bitcoin futures ETF applications, and this logic doesn't hold.

Q4: How much do you think the approval of Bitcoin spot ETF by SEC will change the development of the cryptocurrency industry?
Cathie Wood: We have been worried that SEC will drive innovation out of the US. Innovation has always been in the DNA of the United States, which is why we are pleased that the judicial and legislative departments are involved.
So this (approval of Bitcoin spot ETF) may mean that once we fully implement the rules, we will stop driving out innovation and bring more innovation back. This will also become a global phenomenon. We are very excited because many other innovation centers are eager to achieve this goal, and we also want to do it because it is a global movement.
Q5: Do you think SEC will favor BlackRock? That is, approve their application, but reject yours.
Cathie Wood: We don't think so. We know that there is a supervisory sharing clause in their application materials, but ours doesn't have it. But as far as I know, modifying our application materials won't take too much time, and all institutional applications are heading in this direction.
Odaily: The interview by Fortune was conducted last week, but it was released today for the first time. Shortly after the interview was completed, ARK Invest had already modified its application materials and added a supervisory sharing agreement similar to BlackRock's.

Q6: Currently, there are other cryptocurrency news that are receiving attention, such as the recent launch of EDX Markets, and other large institutions such as Citadel Securities and Fidelity have also begun to get involved in cryptocurrencies. What do you think of this?
Cathie Wood: Yes, I think some events from last year to now have disrupted the institutional pacing, such as the FTX and all the turmoil, as well as some litigation, particularly the SEC's lawsuit against Coinbase. But I think we've seen the worst, and the result is interesting – we find that institutions want to learn more and they are becoming more accommodating. So, you can see that they want to be ready for new asset classes.
---