There have been over 24 typical security incidents in June, with a total loss of approximately 95.18 million US dollars from the attack events.
In June, there were 24 security incidents that resulted in a loss of around 95.18 million US dollars.
It's time for the monthly security check! According to Beosin's security audit company Beosin EagleEye security risk monitoring, warning and blocking platform monitoring, the amount of losses from hacker attacks in June 2023 has increased significantly compared to May. In June, there were more than "24" typical security incidents, with a total loss of about $95.18 million, about 4.8 times the loss in May. In addition, the amount involved in Rug Pull in June was about $4.87 million, a decrease of about 89% from May.
The biggest security incident in June came from the Atomic Wallet wallet theft, with losses of at least $67 million. The second largest security incident was the encryption bulk brokerage company Floating Point Group claiming to have been attacked, with losses of $20 million in cryptocurrency. Neither of the two major security incident projects disclosed the cause of the theft. Rug pull incidents in June decreased significantly, but there were still three incidents where the amount of money ran away exceeded $1 million, and users need to be vigilant.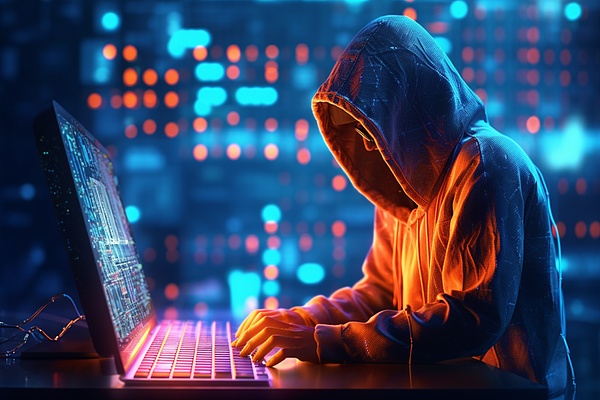 DeFi
There were "13" typical security incidents in total.
No.1 On June 1st, Cellframe Network suffered a price manipulation attack, and the attacker made a profit of 245 BNB tokens (about $74,000).
No.2 On June 1st, DD Coin was attacked and lost about 126,000 USDT.
No.3 On June 7th, MURATIAI was attacked and lost about $70,000.
No.4 On June 11th, Sell Token of BNB Chain was attacked by a flash loan, with losses of about $94,000.
No.5 The spokesperson of the encryption bulk brokerage company Floating Point Group (FPG) stated that it was attacked by a network on June 11 and lost about $20 million in cryptocurrency.
No.6 On June 11th, Atlantis Loans suffered a governance attack and lost about $2.5 million.
No.7 On June 12th, SturdyFinance was attacked by a re-entry vulnerability, with losses of about $700,000.
No.8 On June 15th, Hashflow was attacked by a white hat hacker. The stolen loss was about $600,000, and users can retrieve the stolen assets.
No.9 On June 17th, the loan agreement BlockingwnFi was attacked, and the loss was about $800,000.
No.10 On June 18th, Midas Capital was attacked by hackers and lost about $600,000.
Other Aspects
1 typical security event occurred
No. 1 Beosin has found a stack overflow vulnerability caused by unrestricted recursive call depth in Move VM, which can cause the entire network to crash, make new validator nodes unable to join the network, and even lead to a hard fork. The vulnerability has been fixed by the official.
Given the new situation in the blockchain security field, "Beosin" summarizes as follows:
Overall, in June 2023, the amount of various types of blockchain security incidents increased significantly from May. In May, the total amount of losses from various types of attack incidents reached 95.18 million US dollars, about 4.8 times the amount of losses in May.
Security issues for users this month deserve special attention. The Atomic Wallet security incident involves a huge amount of money, and there is also a cryptocurrency theft software Mystic Stealer targeting well-known wallets such as MetaMask, Coinbase Wallet, Binance, Rabby Wallet, OKX Wallet, and OneKey. It is recommended that users choose official channels when downloading programs, keep the mnemonic phrase/private key properly, and pay attention to reminders from security companies frequently. In addition, 90% of the projects attacked and unaudited this month originated from contract vulnerability exploitation. It is recommended to find a professional audit company for auditing before the project goes online.
At the same time, Beosin has released the Web3 blockchain security situation, anti-money laundering analysis review, and summary of key regulatory policies in the encryption industry in the first half of 2023. Click to read.
Beosin, as a leading global blockchain security company, has set up branches in more than 10 countries and regions around the world, covering code security audits before project launch, security risk monitoring, warning and blocking during project operation, virtual currency stolen asset recovery, security compliance KYT/AML and other "one-stop" blockchain security products + services, and has provided security technology services to more than 3,000 blockchain companies worldwide, audited more than 3,000 smart contracts, and Beosin also provides security assessment for listing projects, compliance assessment that meets local regulatory requirements, VaaS automated listing audit services, exchange penetration testing services, and exchange security construction consulting services and other security solutions. Welcome to click on the public account message box to contact us.