LianGuaiWeb3.0 Daily | Stephen Chow Announces Entry into Web3+AI
LianGuaiWeb3.0 Daily | Stephen Chow Joins Web3+AI
DeFi Data
1. Total Market Cap of DeFi Tokens: $47.92 billion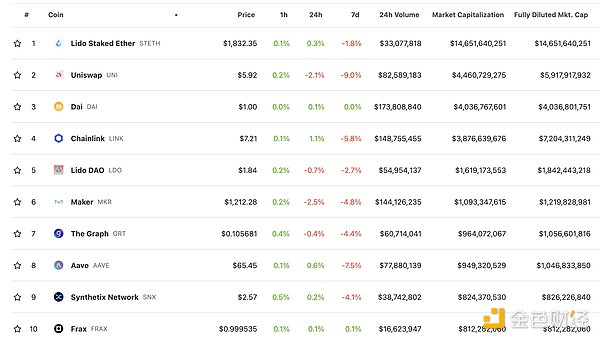 DeFi total market cap and top ten tokens data source: coingecko
2. Trading Volume of Decentralized Exchanges in the past 24 hours: $3.849 billion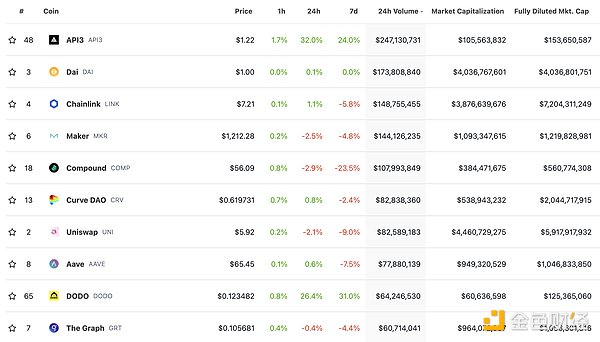 Trading volume of decentralized exchanges in the past 24 hours data source: coingecko
3. Locked Assets in DeFi: $40.975 billion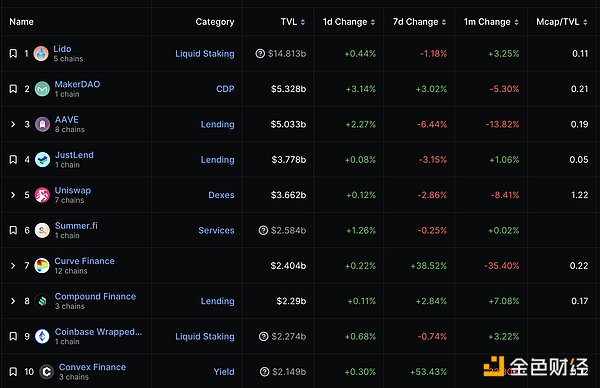 Data source: defillama
NFT Data
1. Total Market Cap of NFTs: $16.731 billion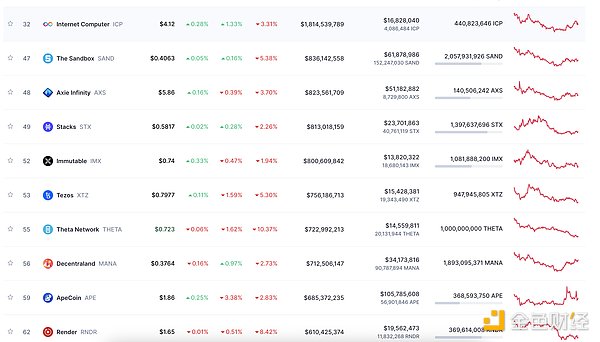 Total market cap of NFTs and top ten projects data source: Coinmarketcap
2. 24-hour NFT Trading Volume: $1.683 billion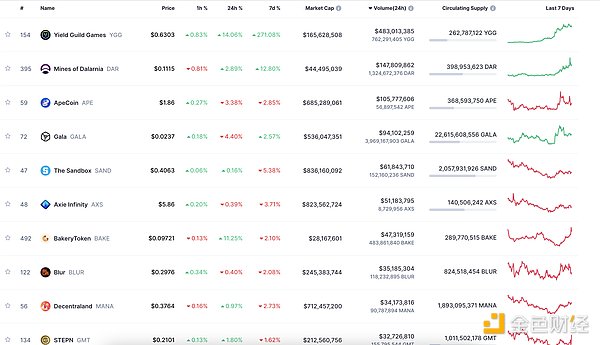 24-hour NFT trading volume and top ten projects data source: Coinmarketcap
3. Top 10 NFT Sales in the past 24 hours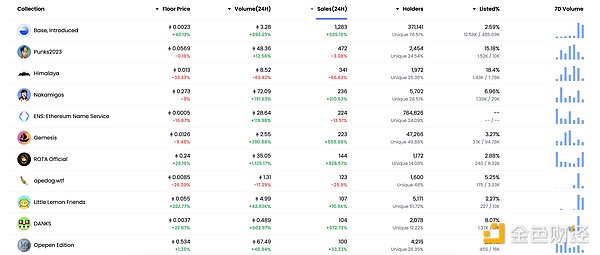 Top 10 NFT sales in the past 24 hours data source: NFTGO
Headline
Stephen Chow announces entry into Web3+AI and interacts with OKX
On August 7, Stephen Chow, a well-known director, announced on INS that he is grateful to find a group of like-minded Web3 partners and is researching Web3+AI projects, hoping to have my AI replace me. The end of the INS post mentioned @OKX, and the picture also shows that an online meeting is being held with OKX, implying that the two parties will engage in deep cooperation.
It is reported that OKX Ventures previously invested $1 million in Moonbox, an AI-driven tech startup in Hong Kong, to support innovation. The company obtained the rights to use the IPs of Stephen Chow's movies "Journey to the West: Conquering the Demons," "Journey to the West: The Demons Strike Back," and "The Mermaid" in the NFT field.
NFT/Digital Collectibles Hot Topics
1. NFT Platform Service Provider WISe.ART AG Completes a New Round of Strategic Financing
LianGuai reports that WISe.ART AG, a subsidiary of WISeKey International Holding Ltd., a NASDAQ-listed blockchain company, has announced the completion of a new round of strategic financing. The Hashgraph Association participated, but the specific financing amount has not been disclosed. WISe.ART AG has developed the NFT platform WISe.ART based on the Hedera blockchain network, which provides services such as proof of ownership for verifying and signing digital assets, as well as NFT minting and trading. It can support the irreversible link between NFTs and physical objects. Currently, the platform has added support for Ethereum and Polygon.
2. DRiP and MOOAR mascot NFT snapshot to take place in 1 hour
LianGuai reported that the Move to Earn app STEPN announced on social media that the snapshot of the #DRiP x #MOOAR mascot NFT will take place in 1 hour. The snapshot may take up to 6 hours to complete, so please keep HODLing.
3. NFT market royalties for July have dropped to $4.3 million
LianGuai reported that the NFT market is experiencing a severe downturn, with tensions between traders and digital collectible creators intensifying due to disputes over royalties. This friction is caused by top NFT exchanges, including Blur and OpenSea, recently deciding to reduce the royalty fees paid to artists when token ownership changes. According to a recent report by Bloomberg, the reason behind this move is that lower costs will stimulate more buying and selling in the market, which has seen a 95% drop in trading volume from $17 billion in January 2022. Royalties reached a peak of $269 million in January and have dropped to $4.3 million in July, as the fee rate paid has decreased from 5% per transaction to a meager 0.6%. The significant decline in artist income may hinder the creation of new works, further stagnating a market that has already experienced a severe downturn.
4. NFT market Zora introduces protocol rewards, creators and developers can receive minting fee rewards
On August 4, NFT market Zora announced the launch of protocol rewards, allowing creators and developers to receive on-chain rewards on Zora. The protocol rewards are provided by minting fees, which will now be automatically shared with creators and developers. Starting immediately, creators of free minting projects and developers building on Zora will receive a portion of the fees from each minting project. The minting fee remains at 0.000777 ETH, ensuring a significant reduction in Zora's portion. The remaining portion will be provided to creators and developers for new experiences and tools.
5. Magic Eden Bitcoin NFT marketplace supports fractional engraving and trading of BRC-20 tokens
On August 7, the NFT marketplace Magic Eden on Bitcoin announced support for fractional engraving, purchasing, and selling of BRC-20 tokens, no longer limited to integer functionality, which helps unlock finer-grained collections of higher value BRC-20 tokens.
DeFi Highlights
1. Perpetual contract DEX protocol D8X completes $1.5 million pre-seed funding round with Polygon Ventures as lead investor
On August 7, the perpetual contract DEX protocol D8X on Polygon completed a $1.5 million pre-seed funding round with Polygon Ventures as the lead investor.
D8X is a institutional-grade perpetual contract DEX protocol on Polygon zkEVM, aiming to bring DeFi to institutional investors.
2. MakerDAO's SLianGuairk protocol sparks controversy by blocking users from using VPN
LianGuai News: MakerDAO has faced criticism for its decision to prevent virtual private network (VPN) users from accessing its recently launched lending platform, the SLianGuairk protocol. At the time of writing this article, VPN users attempting to access the SLianGuairk protocol website will encounter an error message stating, "Access to this website through VPN is not allowed."
This measure appears to be related to Maker's attempt to restrict access to its encrypted lending platform for US users (discussed in the updated SLianGuairk protocol terms of service on May 9). The protocol also warns against using VPNs to bypass the block.
According to the MakerDAO's lending protocol SLianGuairk Protocol page, the DAI Savings Rate (DSR) has been increased to 8%.
3. ZigZag launches privacy DEX Invisible on testnet, allowing users to trade privately
On August 7th, DEX ZigZag announced the launch of the privacy-focused ZK-Rollup DEX Invisible on the zkSync testnet. Invisible is an order book trading platform that allows users to privately trade funds. Users can participate in the testnet without needing Goerli ETH, simply by signing a message. Users can apply for ETH, USDC, and BTC testing on the "Deposit/Withdrawal" page without confirming wallet transactions.
4. DeBox releases new version, including introduction of message list grouping
LianGuai News: Web3 instant messaging service provider DeBox has released a major update. The new version includes fully optimized DApp for enhanced on-chain interaction, providing a seamless experience in the Web3 world. It also introduces message list grouping, making it easier for users to manage and filter messages for personalized social experiences.
5. Opinion: L1 protocols should prioritize PoS consensus mechanism
LianGuai News: Maria Eisner, ESG and Sustainable Development Manager at Concordium, stated that L1 protocols should prioritize the PoS consensus mechanism over PoW and rely on renewable energy sources as much as possible. Web3 must pursue green energy goals and counter the overall negative perception of the blockchain industry towards the environment. To achieve this, L1 should invest in incentives to encourage users to power their work with renewable energy. With subsidized clean energy support, users will find their work cheaper and more environmentally friendly. This is something that consumers clearly desire by 2023.
Gaming Highlights
1. Blockchain gaming company Digital Entertainment Asset completes new round of financing
LianGuai News: Singapore-based blockchain gaming company, Digital Entertainment Asset (DEA), announced the completion of a new round of financing. The KDDI Open Innovation Fund III, a Tokyo investment fund under the Global Brain Corporation (KDDI), participated in the investment, but the specific funding amount has not been disclosed. DEA currently operates a game platform, NFT marketplace, and metaverse project under the "PlayMining" brand. They have already released six P&E blockchain games including Job Tribes and Menya Dragon Ramen. The new funding will be used to integrate these games into KDDI's "αU" metaverse, providing gamers with an advanced immersive experience that combines the real and virtual worlds, and seeking more Web3 business partnerships.
Disclaimer: LianGuai, as a blockchain information platform, publishes articles for informational purposes only and does not constitute actual investment advice. Please establish correct investment principles and increase risk awareness.
---