NFT New Cultural Revolution Understanding Open in One Article
NFT Understanding the Open Cultural Revolution in One Article
Author: WaTell Source: Twitter, @0xWatell
OpenSea changed its avatar and modified its ID, while beeple made multiple derivatives for it.
A new cultural revolution is erupting in the English NFT community. Take 5 minutes to quickly understand it.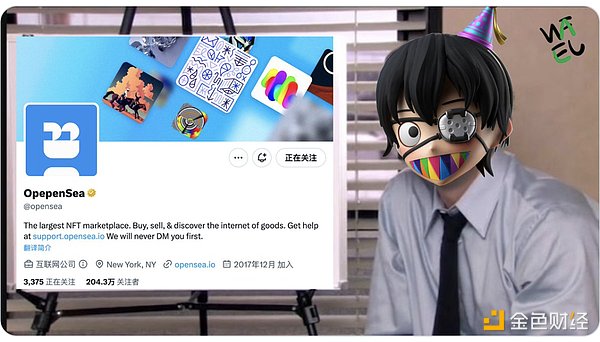 8 hours ago, @opensea changed its official avatar and modified its ID to OpepenSea.
As the leader in the entire NFT community, what drives it to make such a move? And what is Openpen?

If you are a professional NFT player or have some understanding of NFT, you can definitely recognize at a glance that this is @jackbutcher's "Opepen Edition" NFT series.
This multi-dimensional artist, who ignited the "NFT Open Edition craze" with "Checks – VV Edition", created this highly recognizable Web3 original image based on "Pepe".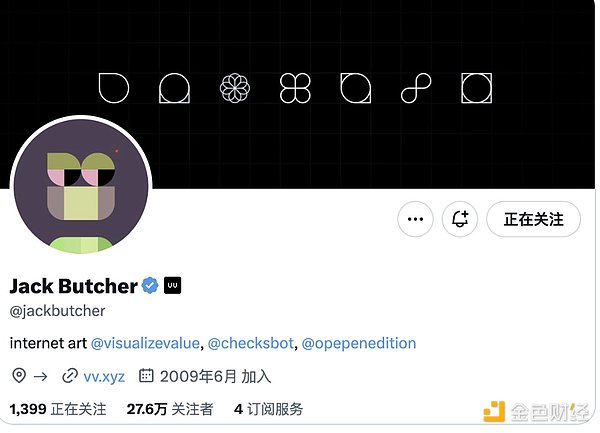 When you see this, a question may come to your mind:
"I do recognize/have seen this NFT image, but didn't it appear a few months ago? Why has it recently become popular again? And almost every English-speaking NFT player is posting different styles and colors of Opepen, why is that?" Good question, that is the focus of this thread today.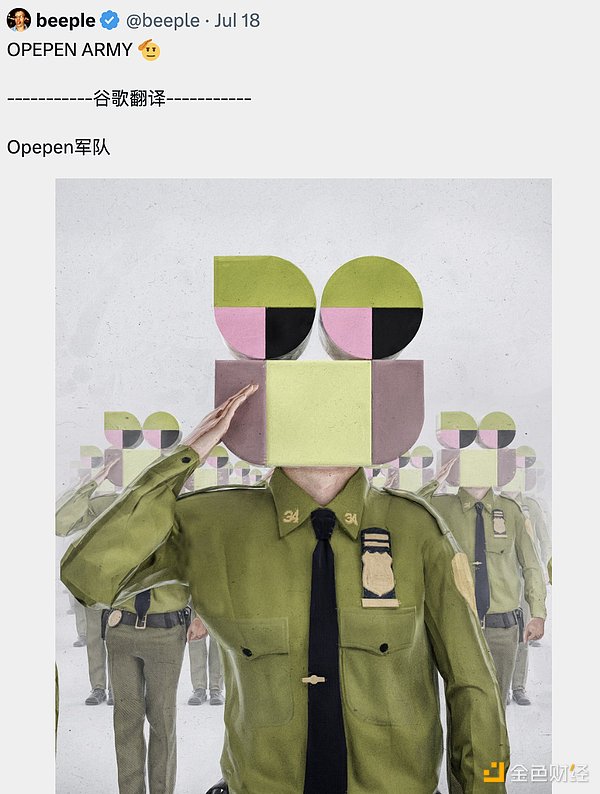 @notthreadguy – A SLianGuaiCE HOST who focuses on NFT content output.
He often holds various TWITTER SLianGuaiCE to discuss interesting and well-intentioned topics, and has received unanimous praise from NFT players because of his unique style and high energy.
(He has already changed his avatar. In order to evoke your memory/continue the topic, I used his original avatar – a MAYC in the illustration)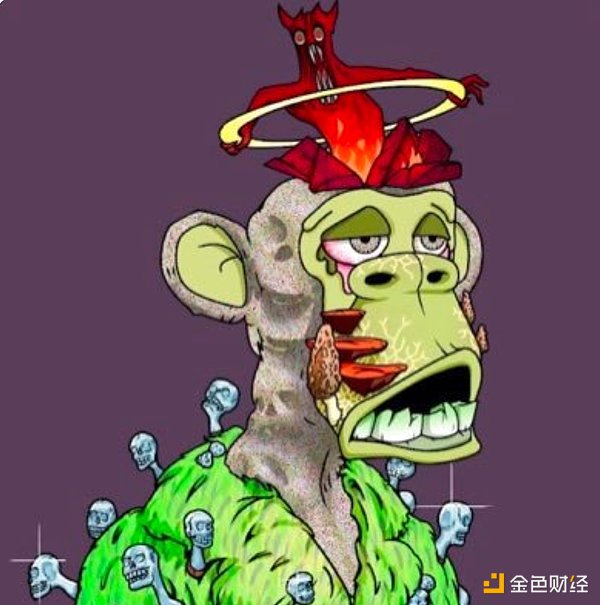 On July 12th, an anonymous user named @BoredOpepen (real identity as the first large holder of Opepen) tweeted: "I am willing to exchange my '001 Opepen', which is worth 20 ETH, for ThreadGuy's MAYC."
The condition for the exchange is that ThreadGuy needs to hold at least 3 '001 Opepen' for 3 months, and Bored Opepen will hold his MAYC for at least one year.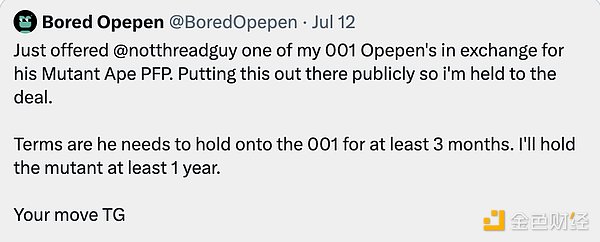 Two days later, on July 14th, Web3.0 lottery company @trustwayllc stated: "I am willing to offer 42.69 ETH for ThreadGuy's MAYC."
This informal auction, not even organized by the owner of the auction item, is gradually erupting with indescribable enthusiasm.

But our protagonist ThreadGuy is definitely not going to accept any offer because this MAYC has become synonymous with his personal brand. Selling it is like selling himself.
Subsequently, he announced on his Twitter, "I will not sell this MAYC at any price." It seems that the development of the situation is coming to an end, but in fact, it is far from over…

On the same day that ThreadGuy announced he would not sell, he posted an unofficial Opepen derivative image on Twitter, which caught the attention of Jack Butcher, the creator of Opepen.
In the comment section of ThreadGuy's tweet, Jack Butcher posted the official version of Opepen that he created for him, causing a sensation on Twitter.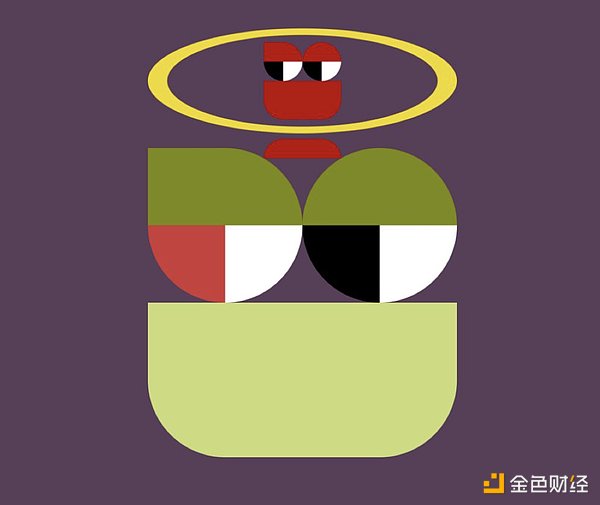 This Opepen image is a stylistic creation by Jack Butcher based on ThreadGuy's MAYC, essentially a customized 1/1 artwork for him.
This is certainly exciting — after all, who wouldn't want a custom creation by a renowned artist?
Thus, this auction event took a different turn: copy and paste.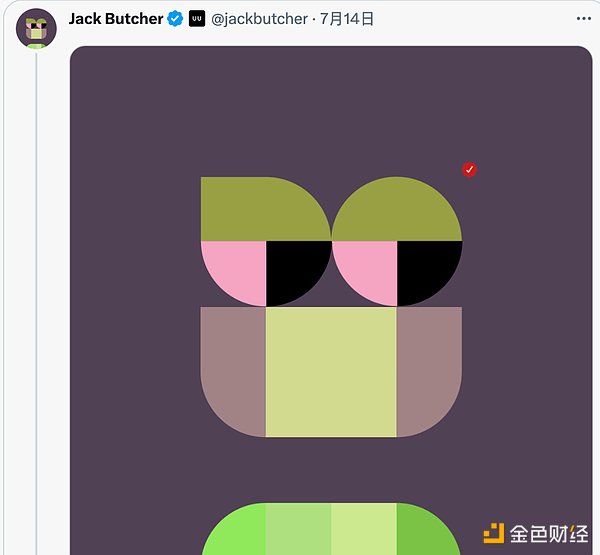 Many loyal fans of Jack Butcher began changing their Twitter profile pictures to this customized Opepen image because they believed that ThreadGuy would not change his own profile picture.
Since that's the case, "why can't we become the Opepen version of ThreadGuy?"
As a result, more and more people started participating in this "Become ThreadGuy" activity.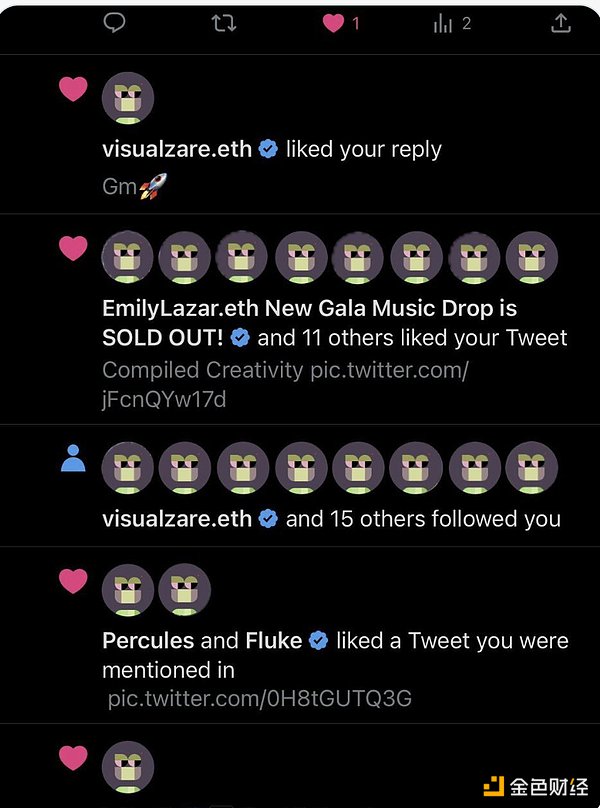 The scale of this activity grew larger, its reach expanded, and more and more people participated, until eventually, "ThreadGuy himself joined this interesting experiment.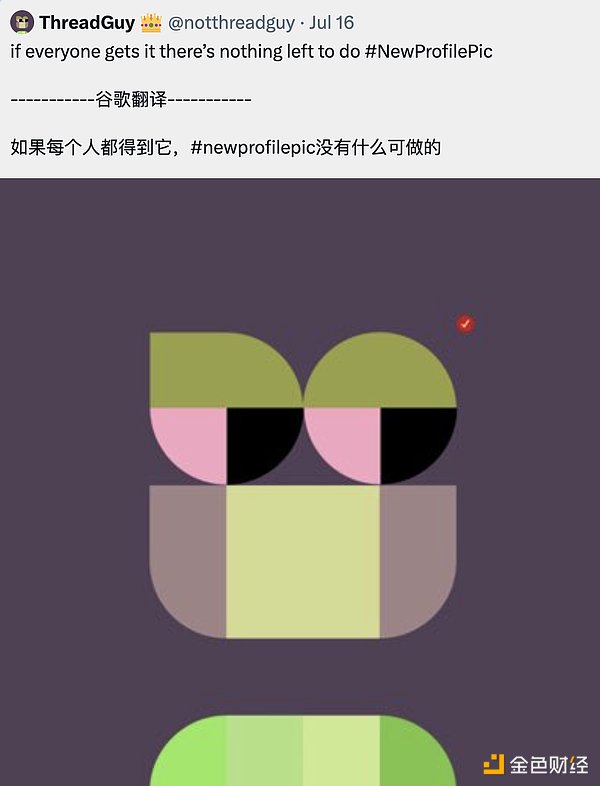 For this, he even held an SLianGuaiCE to discuss the matter. This SLianGuaiCE had a total of 3689 listeners, with almost all the English-speaking NFT KOLs participating, and the audience was filled with Opepen ThreadGuy. Everyone was happy because this kind of humor-filled creativity is what the NFT community admires, but the story doesn't end there.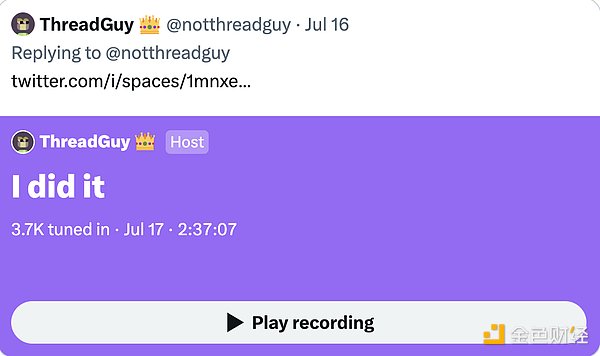 On July 17th, Jack Butcher launched an Open Edition NFT Collection called <Opepen Threadition>.
According to him, this was done to "redistribute some economic power to the massive contributors to the ecosystem," so all the proceeds from the minting would be donated to ThreadGuy.
This was a reward for his dedication to Web3 BUIDL.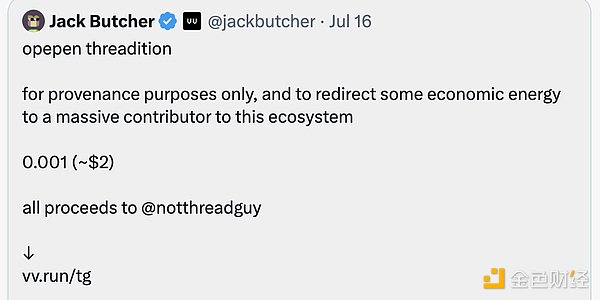 At last, we have reached the climax of this cultural movement.
As I write this, <Opepen Threadition> has minted over 38,231 pieces, and ThreadGuy will receive over $60,000 in rewards.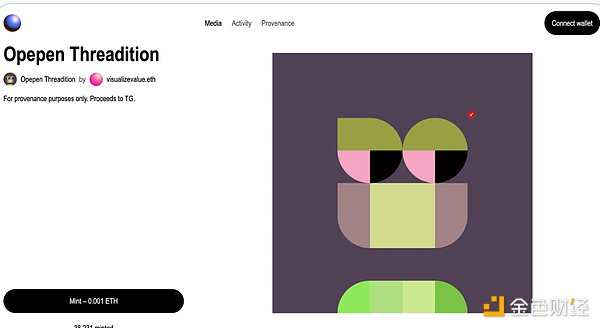 Regarding this cultural movement called "FOR THE CULTURE," some people commented: a creator revolution is underway, and the continuous development of NFT culture allows those who truly love NFTs to receive the rewards they deserve. However, others commented: this is a celebration only applicable to "Web3 protagonists," unrelated to the majority of builders.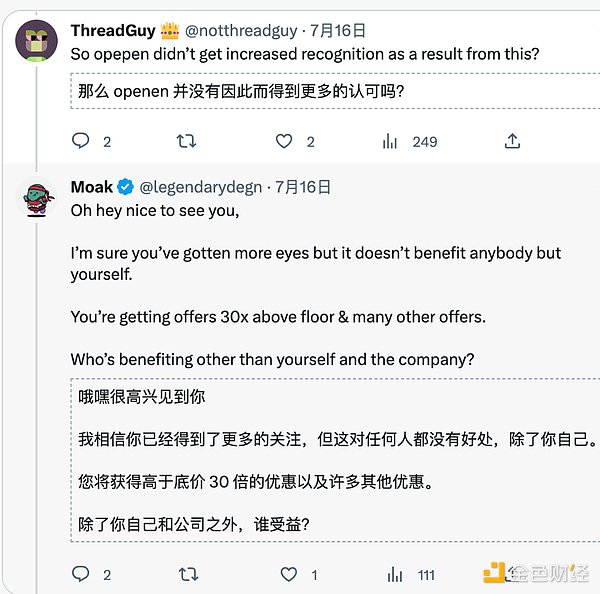 Conclusion
I'm thinking: no matter what, as @nftnow said: NFT is changing our lives almost every day. It allows people in the community to build unique friendships and preserve intangible emotions in the form of NFTs. This is definitely a unique experience for every NFT player. So, after reading all of these, what are your thoughts?
---