5 Starknet Ecological DeFi Projects Overview: Early Participation Opportunities and Methods
Overview of 5 Starknet DeFi projects: Early opportunities and methods to participate.
Written by: Starknet Digger Compiled by: Deep Tide TechFlow
Starknet's ecosystem is rapidly growing in various adoption metrics. Nevertheless, these numbers are still relatively low:
TVL for Starknet DeFi is only $11 million (compared to Uniswap's over $3.5 billion).

TVL on Starknet is only $60 million.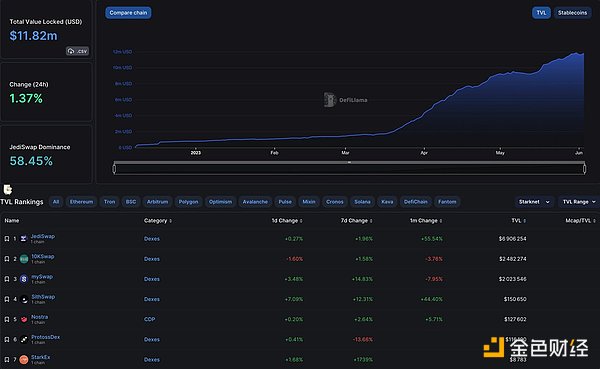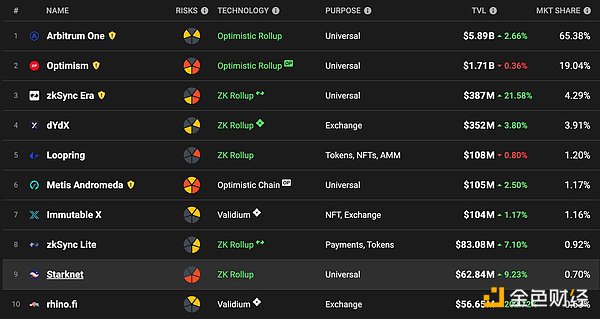 These numbers are actually good news because they indicate that the ecosystem is not yet mature and has a lot of growth potential.
In plain language, this means that you can still participate early and take full advantage of the available opportunities. However, don't wait too long, because many network optimizations are planned in the coming weeks, which can quickly boost the entire ecosystem. For example, Cairo 1.0 for developers is already live, and some user-facing improvements are on the way.
If you are ready with your wallet and have learned how to handle cross-chain assets, let me introduce you to a few of the larger TVL projects in the Starknet ecosystem.
mySwapxyz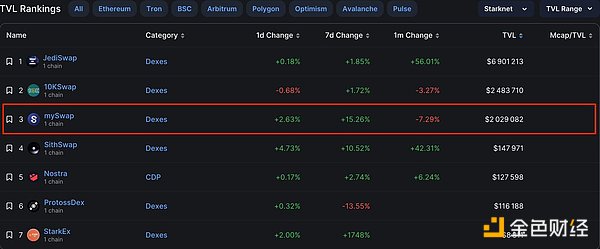 mySwap is a DeFi protocol that is currently ranked third in terms of TVL in the Starknet protocol.
It is a v2 AMM built by the myBraavos team and directly integrated into the Braavos wallet (exchange function).
To participate early, you can:
Join their Discord;

Attend their events;

Participate in the third part of Braavos NFT activity through mySwap to win exclusive NFTs.
10KSwap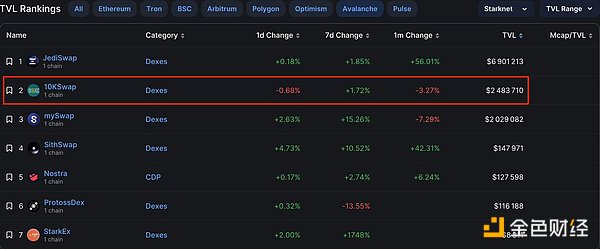 10kSwap is a v2 AMM representing the second-ranked protocol by TVL in Starknet. The only way to participate in the protocol is to exchange and provide liquidity on the platform.
However, please note:
Discord has been completely abandoned;

The team is anonymous (and does not respond to any ecosystem project/builders);

There also appears to be team wash trading on the platform.
DYOR: Personally, I'm not going to waste time on it (except for LP).
JediSwap
JediSwap currently accounts for about 60% of Starknet TVL and is currently working to deploy UniSwap's V3 version on Starknet.
If you want to explore it, you can: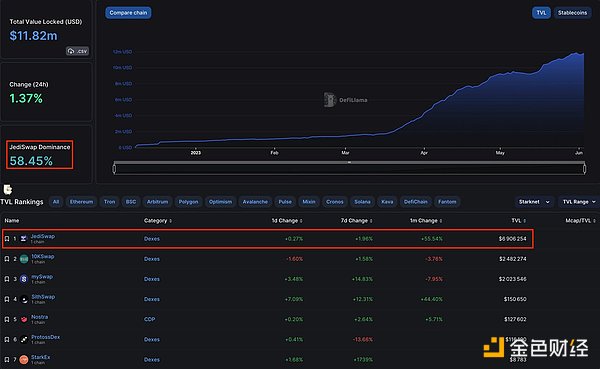 Become a project contributor. It's open to everyone.

Participate in JediSwap's Gitcoin event. They will distribute NFTs and roles to participants.

Deposit liquidity to win exclusive NFTs.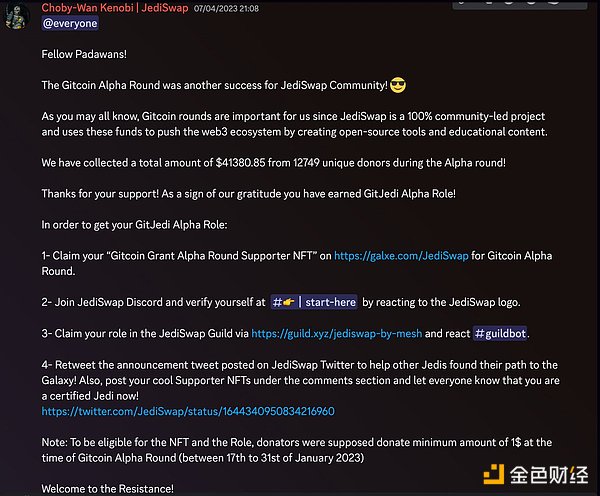 SithSwap
SithSwap is a combination of Curve, Convex, and Uniswap V2 supported by Starknet. To participate in the project, you can:
Join their Discord.

Deposit liquidity on the platform.
As this AMM has not yet attracted a large amount of liquidity, you may get a considerable share if they start offering incentives for LPs.
AVNU
AVNU is a project aimed at solving liquidity fragmentation on Starknet by creating and combining two main products:
A DEX aggregator for on-chain liquidity (already launched on the mainnet).

An off-chain liquidity quoting system.
If you want to get involved early, you can:
Exchange on their dApp and enjoy the best Starknet execution.

Join their Discord.

Get ready to participate in upcoming community events (coming soon).
---