Research: Is Memecoin still worth investing in? Will the future of Memecoin prosper or collapse?
Research: Is Memecoin still a good investment? Will its future be successful or fail?
Is MemeCoin still worth investing in? While many of these tokens have the advantage of being fun, trendy, and heavily promoted, making them a potentially high-profit asset, some MemeCoins may be a money trap. But which is more likely?
To answer this question, we surveyed 1,503 cryptocurrency investors worldwide to evaluate the potential of these tokens in the market. The survey included investment sentiment, investment amount ratios, and investor profile disclosures. The main findings are as follows:
Investment Sentiment
63.9% of investors will buy MemeCoin, while 36.1% will not, representing different sentiments towards these assets.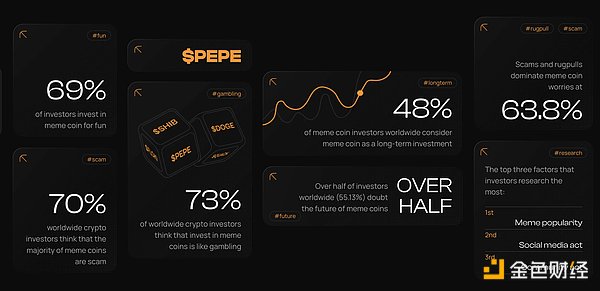 Only 30% of cryptocurrency investors think Memecoin is a safe investment. Most people believe that these coins are scams, but not in the literal sense of the word. Their views tend to be more towards the unpredictability of the value of these coins. 70% of the surveyed investors believe that Memecoin will initially generate a lot of profit, but the value will plummet significantly, or even completely. In fact, 53% of people believe that they can profit from Memecoin before the price crashes;

Many cryptocurrency capitalists still consider investing in Memecoin to be like gambling. However, this is mainly due to insufficient due diligence before trading. The survey showed that 51% of Memecoin investors only conducted less than 60 minutes of research before investing. Such high-risk investments require more thorough research, but 55% of investors who rarely conduct research before making financial decisions say they rely entirely on luck. This explains why investing in Memecoin feels like casual gambling;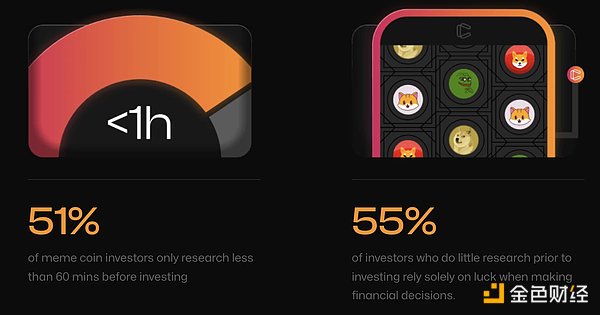 3.69% of investors say that investing in Memecoin is for fun;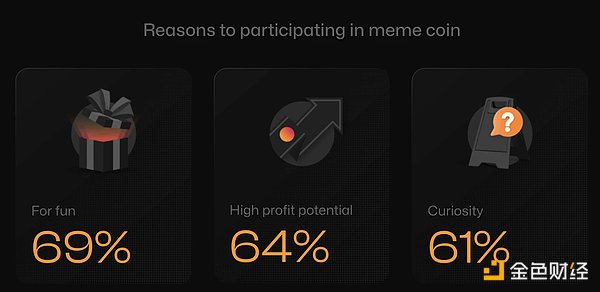 4. Globally, 48% of investors who buy Memecoin for fun consider it a long-term investment. Therefore, these investors spend the most money on these fun tokens. However, in general, 79% of investors consider Memecoin a long-term investment due to its potential for long-term returns. These investors acknowledge that once the hype around the token subsides, the value of the token may fluctuate. However, they believe that over time, these assets will achieve more stable prices and even have potential for long-term returns;
5. When Memecoin investors research before purchasing assets, they focus on popularity (41%), social media activity (38%), and community activity (24%);
6. Concerns about Memecoin include scams or rugpulls (64%), high volatility and risk (58%), and legitimacy (38%);
7. Investors have a high degree of doubt about the future of Memecoin. As many as 55.13% of respondents are uncertain about the future of these tokens. This uncertainty is mainly due to the following factors: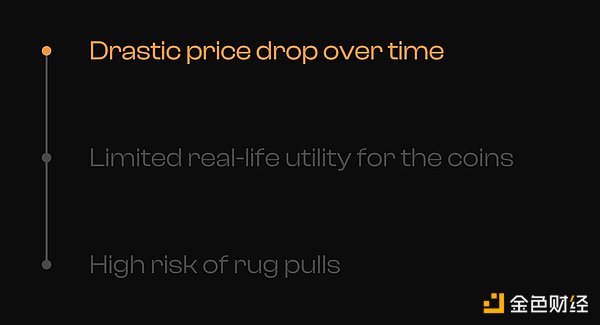 Memecoin Investor Profile
The survey shows that only one-fifth of investors worldwide join cryptocurrency because of Memecoin. This means that Memecoin is not the only driving force behind the adoption of cryptocurrencies as a whole; users who invest in Memecoin for less than a year account for 32%.
Investment allocation: Due to the volatility and unpredictability of Meme coins, only 8% of investors invest more than 25% of their cryptocurrency portfolio in these coins, indicating a cautious risk appetite and preference for diversification.
Investment research: 51% of investors conducted less than 60 minutes of research before investing.
Will Memecoin prosper or collapse in the future?
The future of Memecoin is uncertain, mainly because of their uncertain practical applications. 32% of investors believe that Memecoin can have some practical use cases, but its impact is limited. Another 30% of investors believe that Memecoin has no practical use cases and will eventually disappear. However, only 28% of people are critical, believing that Memecoin lacks intrinsic value and is vulnerable to market manipulation and fraud.
The key drivers of MemeCoin's growth in 2023 are the adoption and application of AI; more practical use cases or real-world applications; increasing popularity among younger generations; and the overall rise of the cryptocurrency market.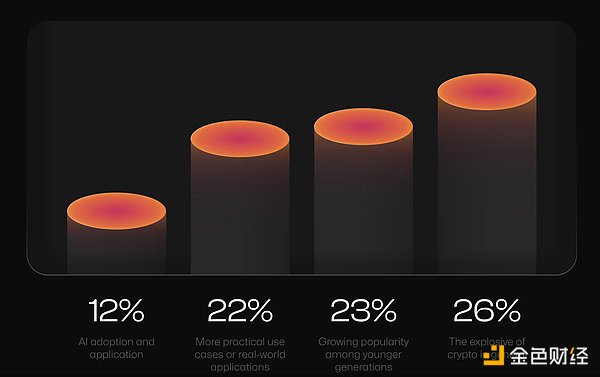 People are skeptical about AI-generated Memecoin and its future potential.
---