Sega's Web3 Journey Exploring Web3 Games through Investment and IP Licensing
Sega's Web3 Journey Exploring Web3 Games through Investment and IP Licensing.
Author: Zen, LianGuaiNews
In late June, explosive news was revealed in the antitrust lawsuit between the FTC (Federal Trade Commission) and Microsoft. It was revealed that Microsoft has been wanting to acquire the Japanese video game company SEGA, pointing out that SEGA's software lineup has global appeal in various niche markets. However, SEGA, once a gaming giant, disregarded this and insisted on independent operation. Earlier this year, SEGA even acquired Rovio, the developer of "Angry Birds," for €776 million.
SEGA's origins can be traced back to the 1940s, making it a long-standing company in the gaming industry. Its development trajectory largely represents the continuous exploration of the gaming industry in the hardware field. Although when people mention SEGA, they still think of the iconic works from years ago, such as "Sonic the Hedgehog" and the "Yakuza" series, SEGA has maintained broad influence by constantly applying new technologies and adjusting its development direction.
"Super Game" Plan and the Ambiguous Relationship with NFTs
In May 2021, SEGA publicly announced its "Super Game" plan during a financial performance presentation. Its parent company, Sega Sammy, announced in November of the same year that it would consider investing up to 100 billion yen (approximately $900 million) over the next five years to fulfill this plan.
Initially, due to SEGA's lack of detailed information about the plan, people mistakenly believed that the "Super Game" might be a standalone mega-game. However, in an interview in April 2022, Shuji Utsumi, SEGA's executive vice president, revealed that SEGA has been developing multiple games within the framework of the "Super Game," and each game will be different. They will be interactive games that go beyond the traditional gaming framework. He also stated that the "Super Game" will be an AAA game that combines all of their development technologies, including the cloud technology and NFT field that SEGA had just ventured into at that time.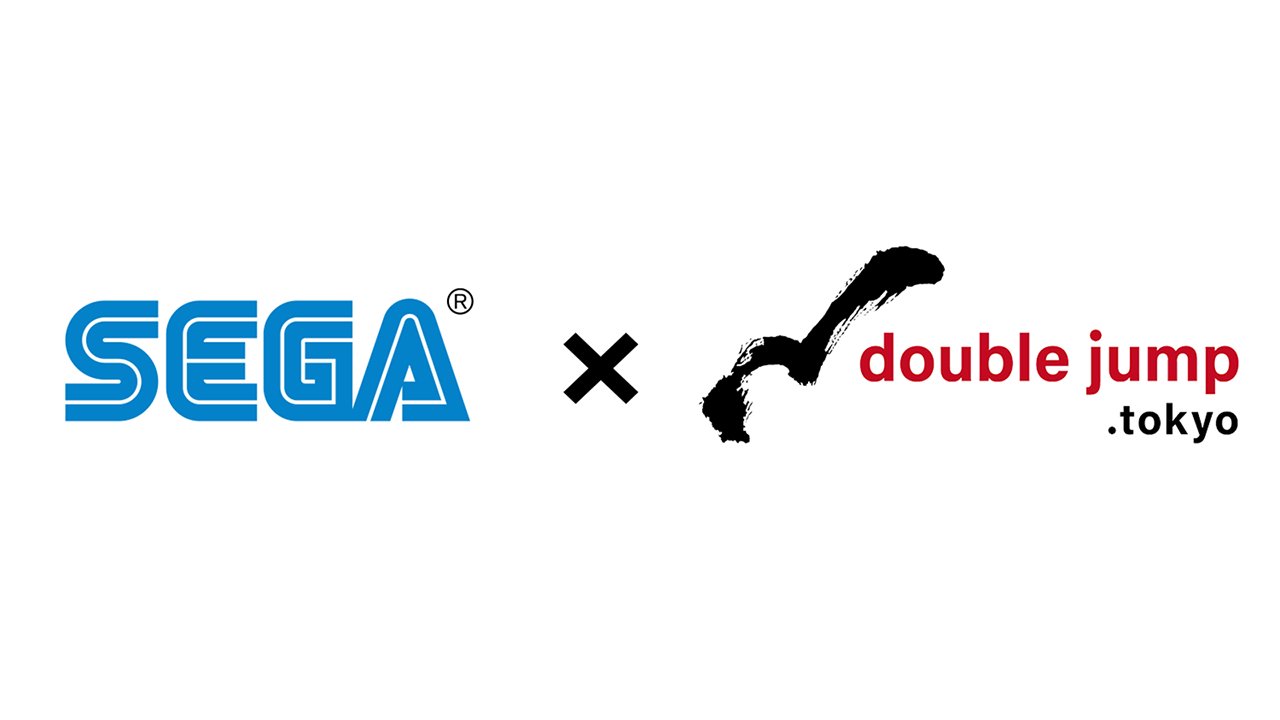 In April 2021, SEGA invested in the blockchain startup company double jump.tokyo and planned to collaborate on developing digital collectibles based on the company's game intellectual property (IP), officially entering the NFT field. In its financial report for the second quarter of that year, SEGA stated that "investment in emerging business areas such as NFTs" is part of their future plans. At the end of the same year, they also applied to register the trademark "Sega NFT" in Japan. However, the player community of the long-established gaming giant was not convinced. Just like Ubisoft faced over 90% opposition from players after promoting "NFT experiments" on YouTube, SEGA, which had not yet conducted any NFT sales, also faced the same dilemma.
Due to strong negative sentiment expressed by fans, SEGA reevaluated its role in the NFT market. In January 2022, SEGA's CEO Haruki Satomi stated that they wanted to try various experiments and had already started many different research and considerations, but they had not made any decisions regarding the Play-to-Earn (P2E) model. SEGA stated that if NFT content is seen as simply a means to make money rather than something that can attract users, they will abandon their exploration of NFTs.
Authorizing Third-Party Chain Game Companies for Its IP
Recently, Bloomberg reported that Sega's Chief Operating Officer, Shuji Utsumi, stated that they will retain the largest licensing rights in third-party blockchain gaming projects to avoid IP devaluation, while Sega's own Web3 game development plan has been put on hold. Sega also criticized the Play to Earn model as boring and questioned, "What's the point if the game isn't fun?"
Just as this news was brewing, Line Next, the Web3 project under the South Korean instant messaging giant LINE, announced its collaboration with Sega. Through the agreement, Line Next obtained authorization for a "very popular" game IP from Sega and will develop a Web3 game based on it. After its launch on the blockchain gaming platform Game Dosi, it will support NFT creation, digital payments, and marketing activities. Game Dosi, launched in May this year, is a Web3 gaming platform that provides "user and game-centered services."
As a staunch ally of Sega in the Web3 space, the blockchain gaming company double jump.tokyo has previously handled all of Sega's blockchain-related collaborations. Oasys, a game public chain jointly launched by Bandai Namco and Sega, has its main development team from double jump.tokyo. It naturally obtained authorization for two Sega IPs and used them for NFT projects and chain gaming.
In March this year, double jump.tokyo's NFT project OASYX, based on the Oasys blockchain, exclusively collaborated with Sega's classic 3D fighting game series "Virtua Fighter" and launched the first NFT series "Virtua Fighter" under OASYX. This series consists of 1,000 NFTs, including 11 characters from the first three Virtua Fighter games. As part of the collaboration, fans can obtain limited edition VF "MAYU" NFTs, which will include special Virtua Fighter characters. The first release will be limited to 10,000. "Virtua Fighter" is widely regarded as the pioneer of 3D fighting games and was first introduced in 1993. It was once more popular than "Street Fighter" and "Tekken."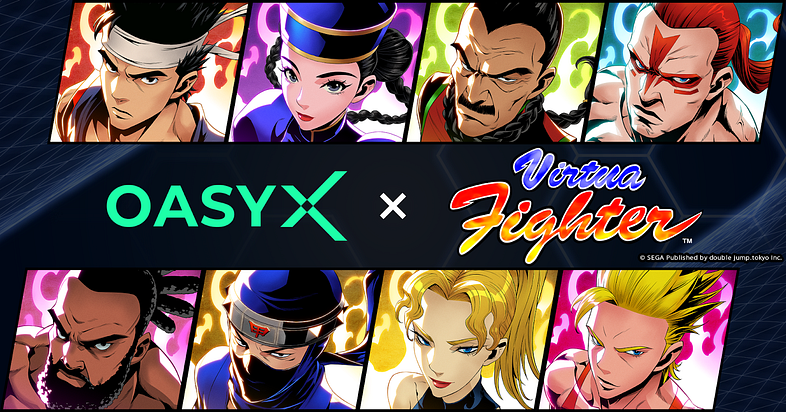 "Sangokushi Taisen" is a collectible card game set against the backdrop of China's Three Kingdoms period, with its first version released in 2005. In September last year, double jump.tokyo obtained a license for this IP and announced the development of a blockchain game with a Three Kingdoms theme called "Battle of Three Kingdoms." In late June of this year, the game launched a teaser website, with NFT cards being a major highlight. It not only includes characters from the arcade version of "Sangokushi Taisen," but also new general cards created specifically for this game. Players can build their own decks and participate in battles, with each match lasting only 3 minutes. Additionally, according to the website information, this game is planned to be released at the end of this year, targeting PC players. Initially, it will be available in English and Japanese, with Chinese and Korean expected to be added next year.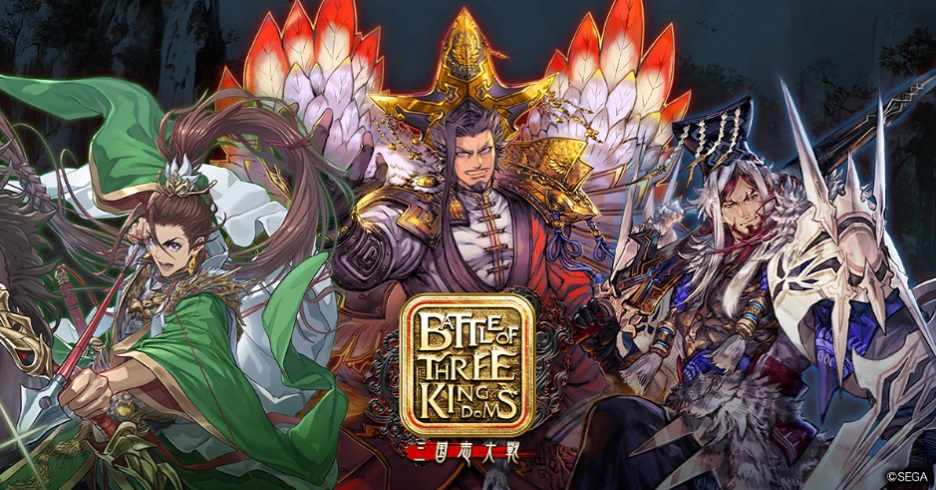 Exploring Web3 Games through Investment and Licensing
Shortly after Bloomberg reported that Sega had "temporarily shelved plans to develop such games," Shuji Utsumi responded to questions in an email stating that their blockchain strategy had been misunderstood. In the email, he wrote that it was "very strange" to think that Sega would withdraw from blockchain technology given their recently announced partnership with Line. He stated that Web3 is a business strategy for Sega, and the company aims to build a new stage of the internet around decentralized blockchain technology, metaverse, and NFTs.
In fact, during an interview at the IVS Crypto 2023 conference held in Kyoto, Japan on June 29th of this year, Utsumi mentioned that Web3 is one of the many technologies Sega is exploring. "We don't want to become a Web3 company. On the contrary, Web3 technologies such as blockchain and NFTs are 'features' that the company will continue to explore as a way to expand business and unlock the potential of intellectual property (IP)." Sega believes that blockchain technology can make a significant contribution to the growth of the gaming industry, and they are carefully evaluating this potential through multiple investment initiatives.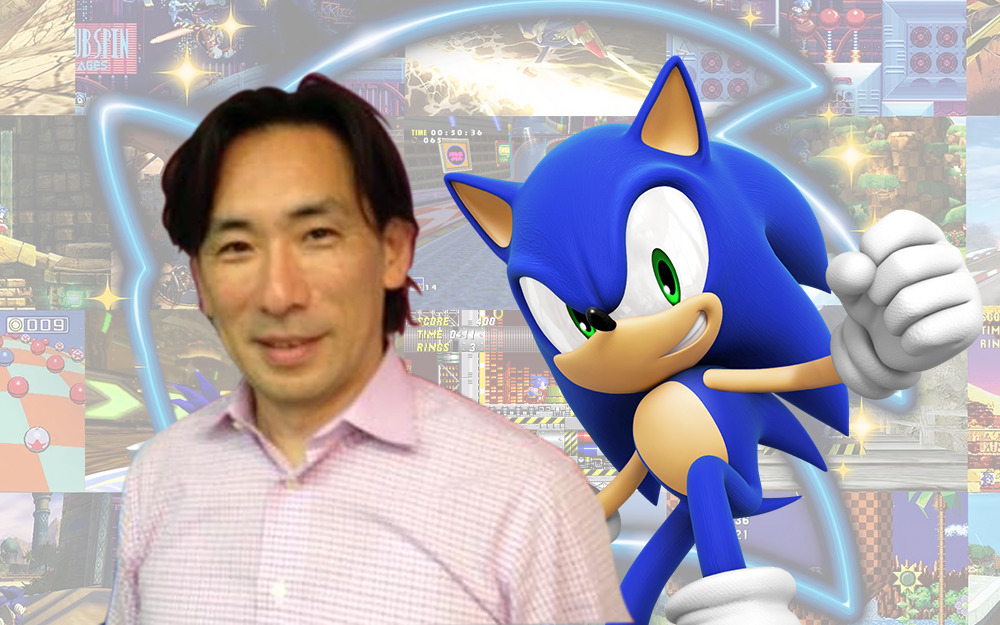 Utsumi stated that the company's strategy is to invest in Web3 projects, including licensing the IP of certain Sega games to blockchain-based developers. They believe that these developers can maintain their quality standards and meet the expectations of fans. He also mentioned that Sega will choose games popular in Asia because gamers in the Asian market tend to integrate blockchain technology into their favorite games, seeing it as a form of "entertainment." The game "Three Kingdoms Battle" is one example and an attempt in this direction. However, Sega's well-known IPs in both the Eastern and Western markets, such as "Sonic the Hedgehog," still have a long way to go to be integrated with blockchain technology.
---