Has the summer of NFTs not disappeared but shifted? NFT trading volume on Polygon exceeds $1.2 billion, becoming a new emerging market.
Summer NFTs shifted, not disappeared. NFT trading volume on Polygon surpasses $1.2 billion, emerging as a new market.
Author: Cookie
When it comes to NFTs, everyone's attention undoubtedly focuses first on ETH, followed by Solana. Bitcoin NFTs, which have just emerged this year, also have a high level of discussion. Even Layer2's Arbitrum has been highly anticipated by NFT players due to the popularity of Beacon and Magic ecosystems.
In contrast, the discussion around Polygon's NFT market is much lower, appearing relatively unknown. Yesterday, the NFT series y00ts under DeGods announced that it would migrate from Polygon to the ETH mainnet and return the $3 million funding provided by Polygon. This seems to indicate that the Polygon NFT market is lackluster.
In fact, the total trading volume of the Polygon NFT market ranks 5th among all blockchain networks. If we exclude "Axie Game Chain" like Ronin and "NFT Special Chain" like Flow, Polygon is only second to ETH and Solana.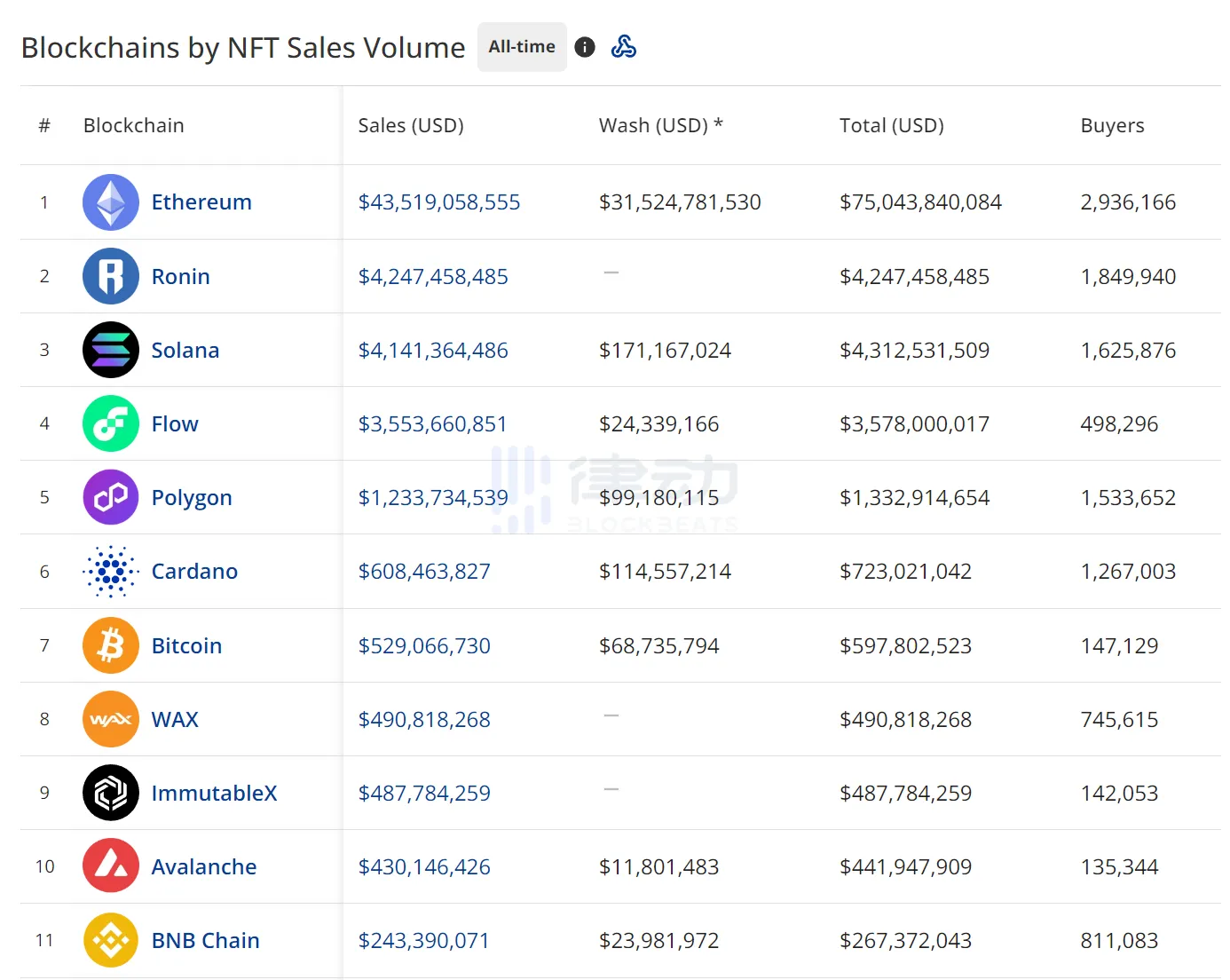 In the past 30 days, the total trading volume of the Polygon NFT market ranks 3rd, with a very small gap compared to Solana. Considering that the total trading volume of Bitcoin NFTs includes a lot of BRC-20 Token trading volume, Polygon can be said to have a "stable 3, competing for 2" level.

Will the Polygon NFT market replicate the prosperity of the Solana NFT market in the past? What are the projects worth paying attention to in the current Polygon NFT market?
Another "NFT Sinking Market" after Solana?
The first truly "outstanding" wave in the Solana NFT market was the rapid rise of Okay Bears at the end of April 2022. Due to the attention attracted by Okay Bears, projects such as Degods and Solana Monkey Business also gained attention, forming a "blue-chip team" in the Solana NFT market.
At that time, both the ETH NFT market and the entire crypto market were in a downturn, but the Solana NFT market was rising against the trend. Most importantly, the "outstanding" situation brought attention to Solana NFTs, making people believe that they could make money by either searching for potential new "blue-chip" projects or taking advantage of the short-term liquidity increase opportunities. Low transaction fees and cheap prices for new project launches made Solana NFTs a potentially higher return "lottery ticket" – after all, on ETH, it is difficult to catch the next CryptoPunks or BAYC, as these projects are too expensive for newcomers. And the new projects are not cheap either, with the ceiling for price increases already visible, like a gold mine that has been almost fully mined.
Now let's take a look at the Polygon NFT market.
On the B-side, many Web2 giants have entered the Polygon NFT market.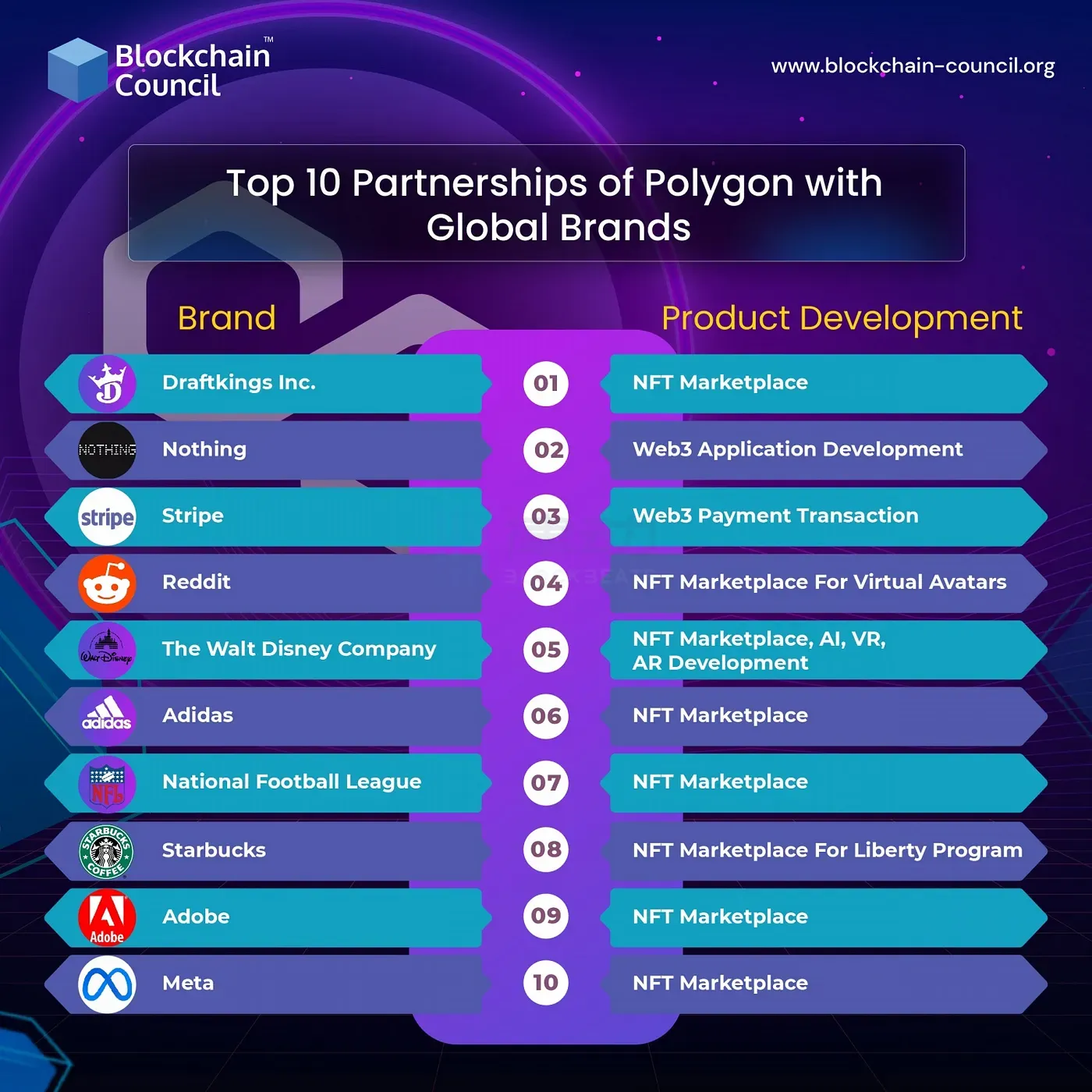 The expansion of Starbucks Rewards loyalty reward mechanism, "Starbucks Odyssey," is built on Polygon. Currently, the total market value on the platform exceeds $9 million, with a secondary market trading volume of over $2.5 million, and over 210,000 "Journey Stamps" NFTs minted.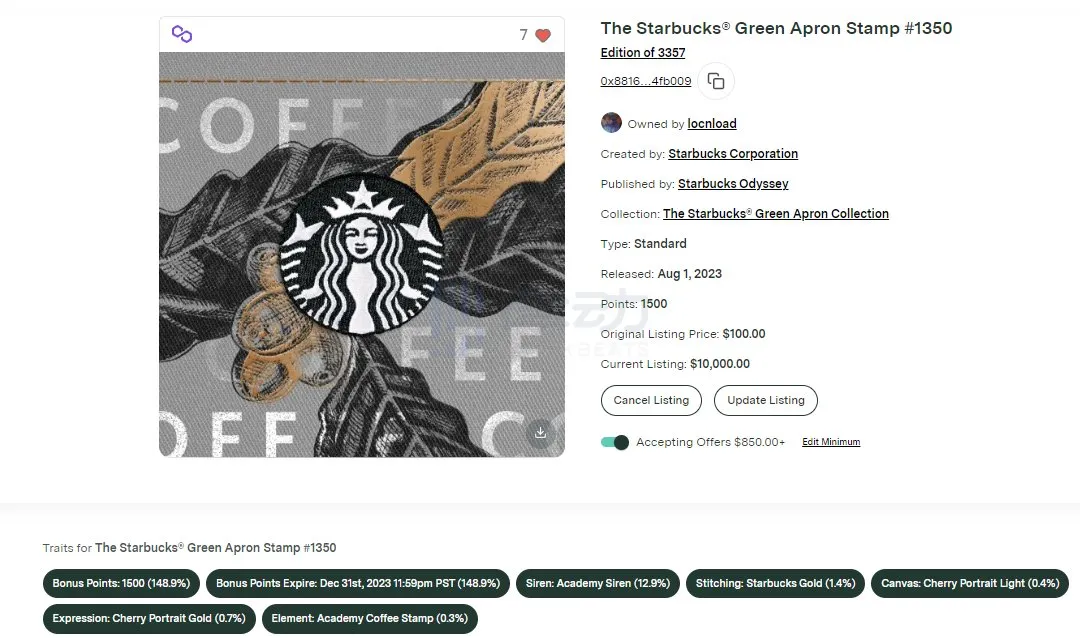 Starbucks Odyssey
Nike's NFT platform .SWOOSH is built on Polygon, and the first digital sneaker series launched on the platform, "Our Force 1," has sold over 97,000 units with a sales revenue exceeding $1.9 million. In June of this year, Nike Virtual Studios also announced a collaboration with video game giant EA Sports to introduce Nike .SWOOSH Polygon NFTs and digital content into EA's gaming ecosystem.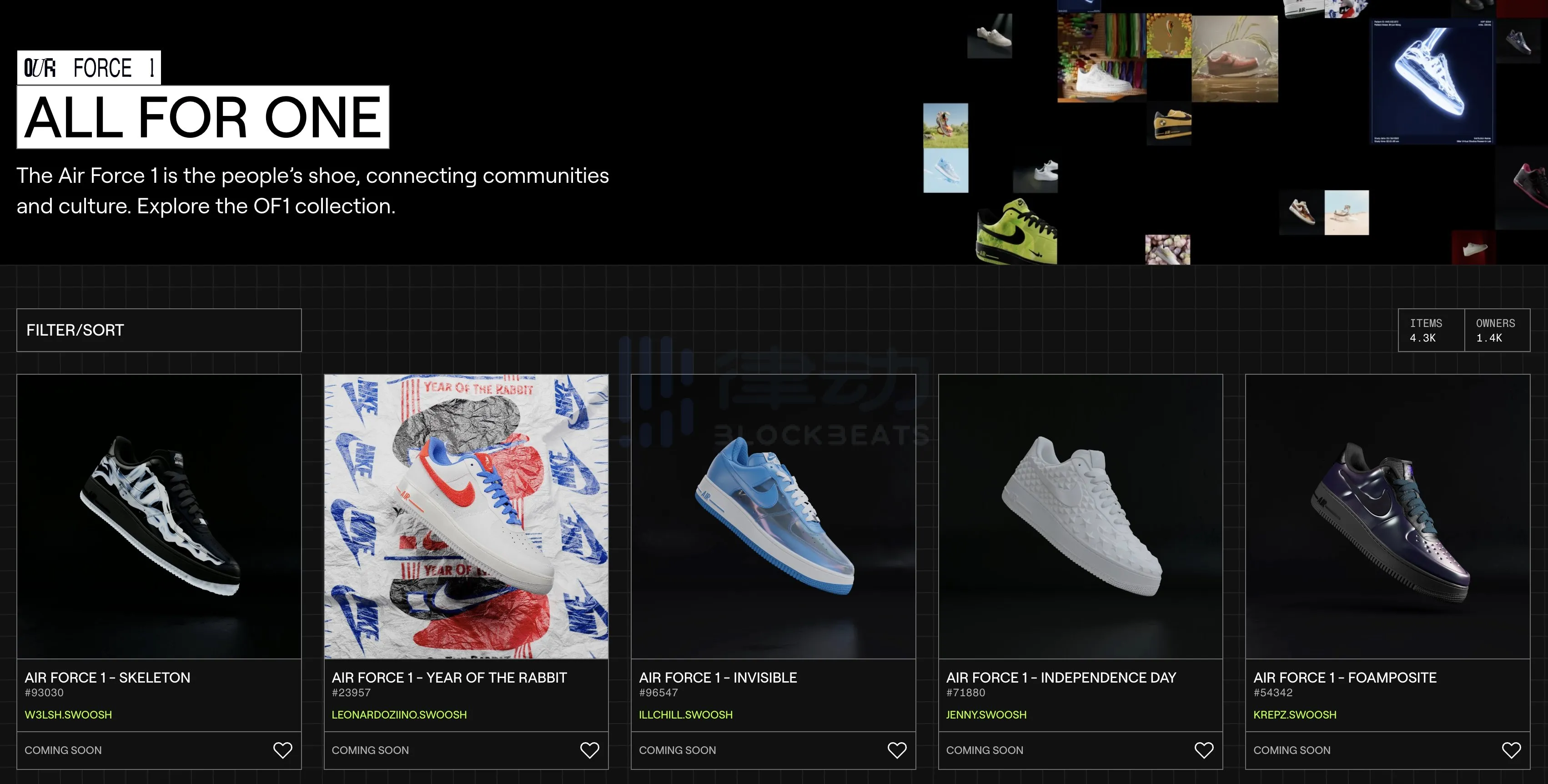 "Our Force 1"
Reddit's Collectible Avatar has already reached its 4th generation on the Polygon network, with a total market value exceeding $50 million and sales revenue exceeding $40 million. It has nearly 16 million holders and is the NFT series with the highest number of holders globally.
Reddit "Collectible Avatar"
The performance of game NFTs on Polygon is also remarkable. Looking at the on-chain data, the top two projects in terms of historical trading volume for Polygon NFTs are both game-related NFTs.
The number one ranked ZED RUN is a horse racing game where players can borrow or purchase their own horses for training and then compete against other players' horses. According to the project's official website, its brand sponsors include Budweiser, Atari, and Netflix, among others. According to Cryptoslam data, the project's total trading volume exceeds $200 million.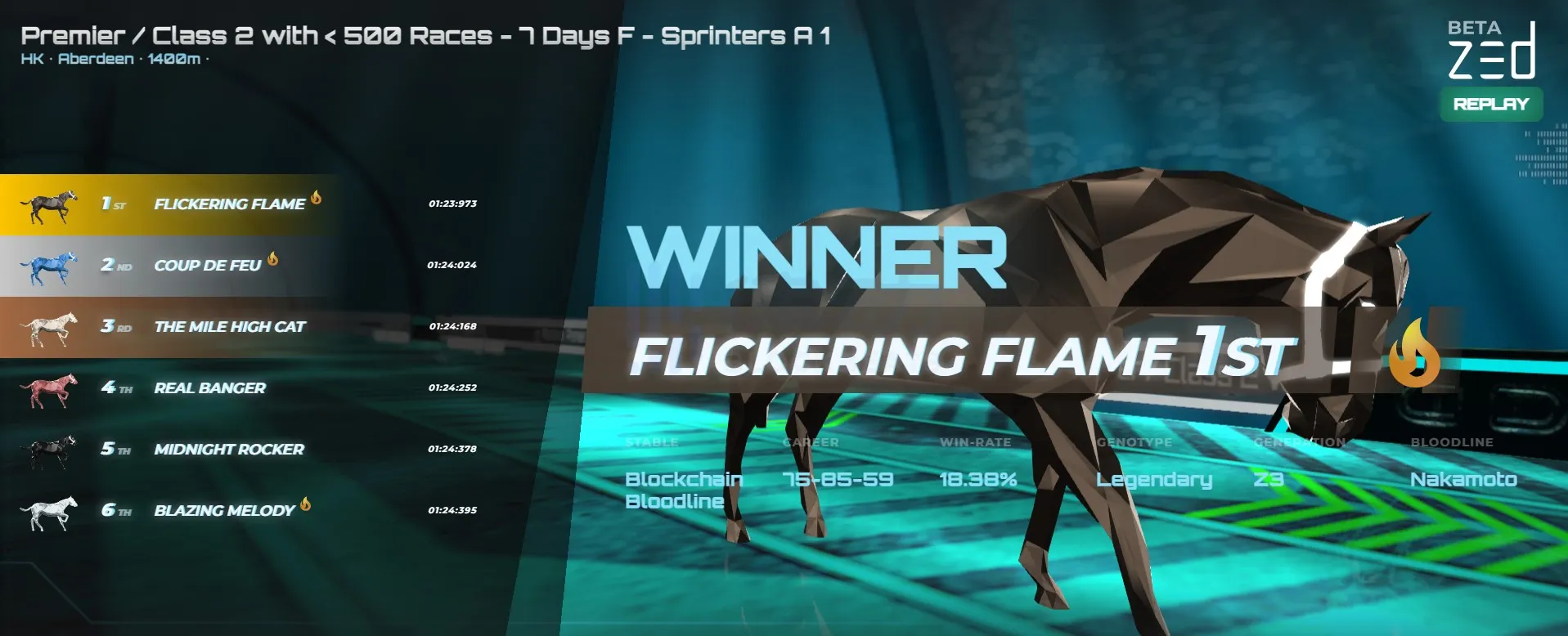 ZED RUN
The second-ranked DraftKings achieved a trading volume of $6.7 million within 7 days, accounting for about 35% of the total historical trading volume. The recent rapid growth in trading volume has led to DraftKings being referred to as the "NBA Top Shot on Polygon." DraftKings Marketplace is an NFT market built by DraftKings (NASDAQ: DKNG) for the "mass market," selling assets such as star cards, Reignmakers soccer, golf and UFC management games, and some hybrid virtual-physical products.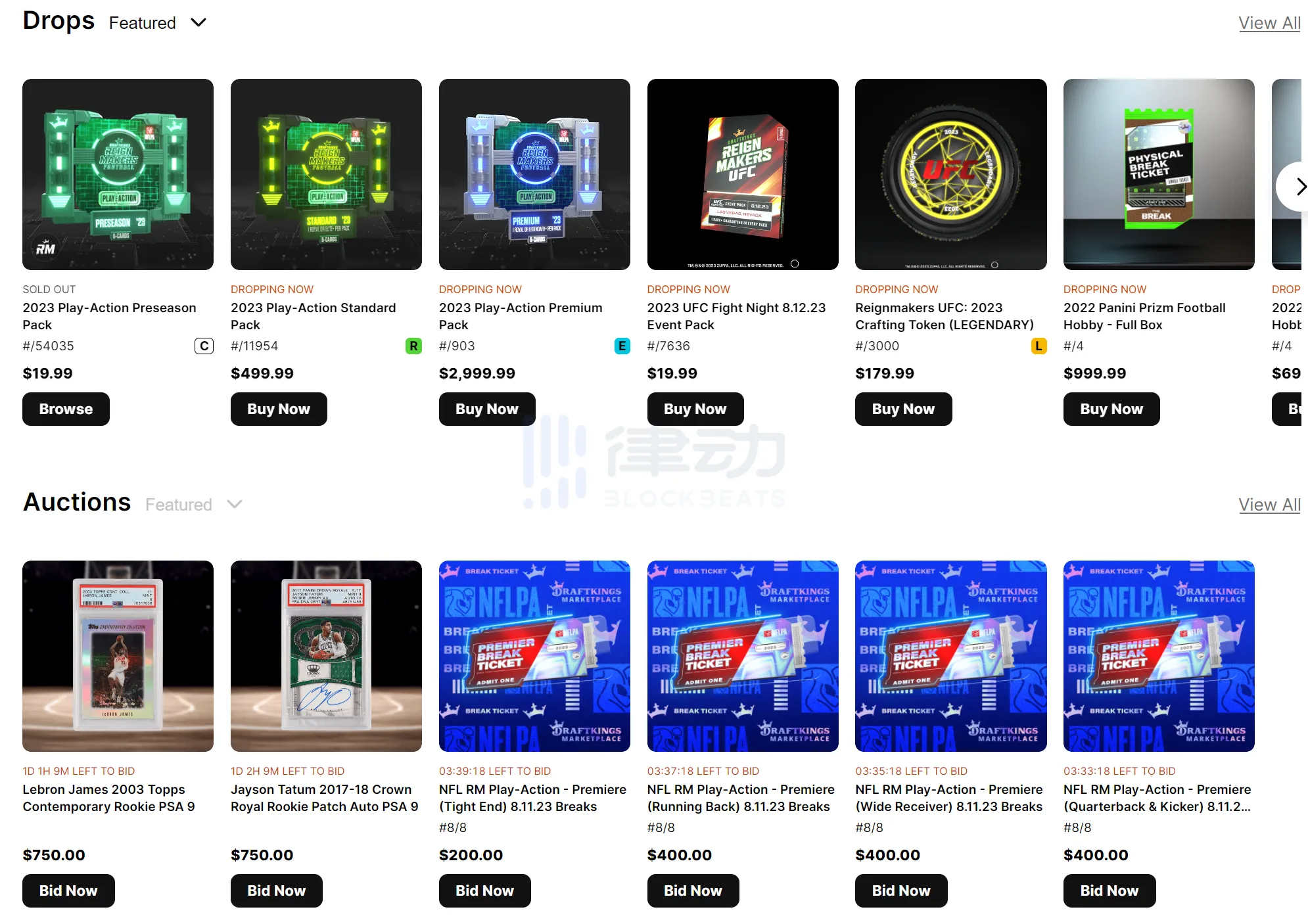 DraftKings Marketplace
@0xobsessed has classified game projects on Polygon, covering over 150 games built on Polygon. There are quite a lot of games.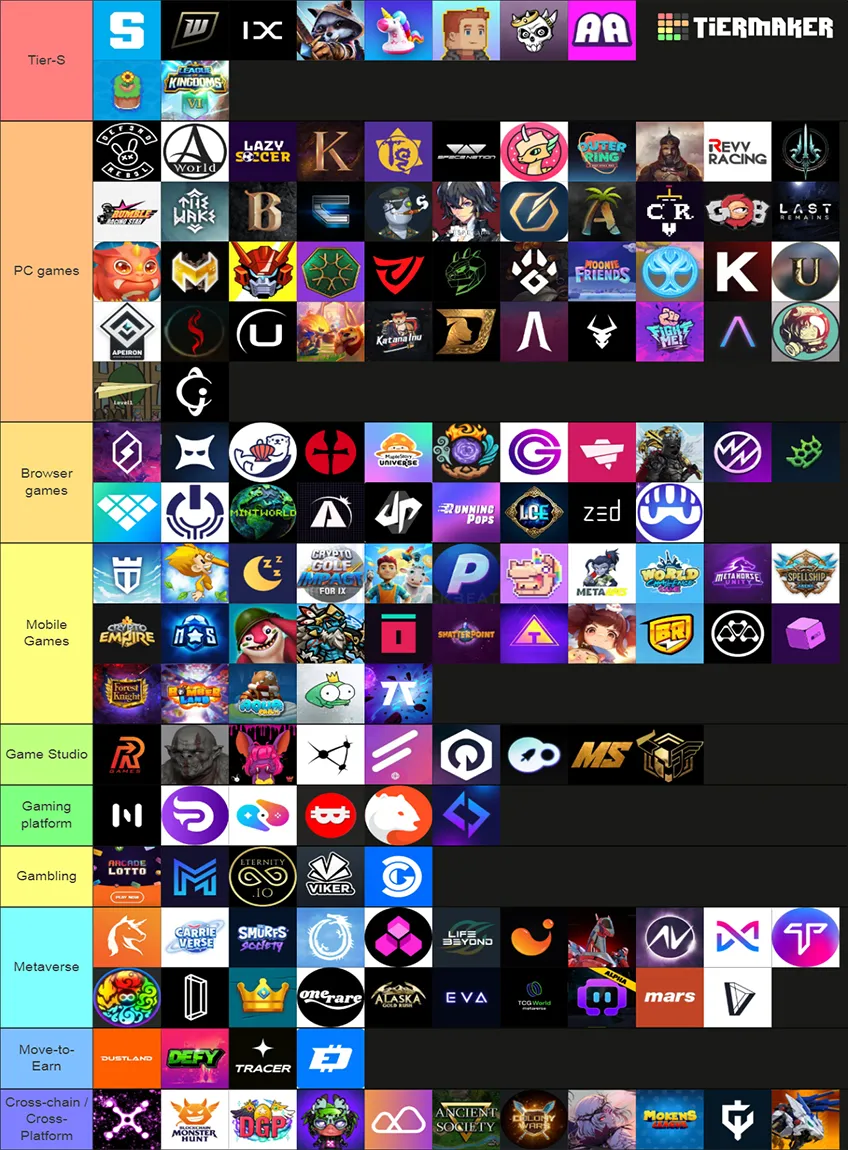 It can be said that the Polygon NFT marketplace is not the "Web3 taste" NFT marketplace we imagined. Compared to ETH and Solana, Polygon has gone further in "mass-oriented" products and gaming products. The common features are a closed market, providing custodial wallets to users, and supporting/only supporting fiat currency payments. At this stage, these achievements on the B-side have not been able to effectively convert Web2 users to Web3 to help Polygon establish its own Web3 NFT community and culture like Solana.
On the C-side, the Polygon NFT marketplace has not seen the situation where NFT projects explode the entire ecosystem like Solana did before. Although there are "branch lines" of first-tier PFP projects on ETH like CyberKongz VX, mature metaverse land migrated from The Sandbox, and utility-type NFT projects that have gained high attention, such as the first NFT series of former US President Donald Trump, "Trump Digital Trading Cards," which has a strong meme flavor, there has never been a "rising star" in the PFP category. With the departure of y00ts, the throne of PFP projects on Polygon NFT has also become vacant, and there is reason to expect the emergence of a "season of Polygon NFT" in the future.
Although there is reason to expect the emergence of a "season of Polygon NFT," it is undeniable that the current situation is different from the past. First of all, the overall situation of the crypto market is more bearish than when the "Solana NFT summer" appeared. Secondly, NFT players' interest and trust in PFP narratives have almost been worn out. To see the emergence of a "season of Polygon NFT," we may need to first expect an overall warming of the crypto market and sufficient liquidity to support the wealth effect on Polygon NFT.
Polygon NFT projects worth paying attention to
PFP
After y00ts left, the most notable Polygon PFP project is Pluto Misfits.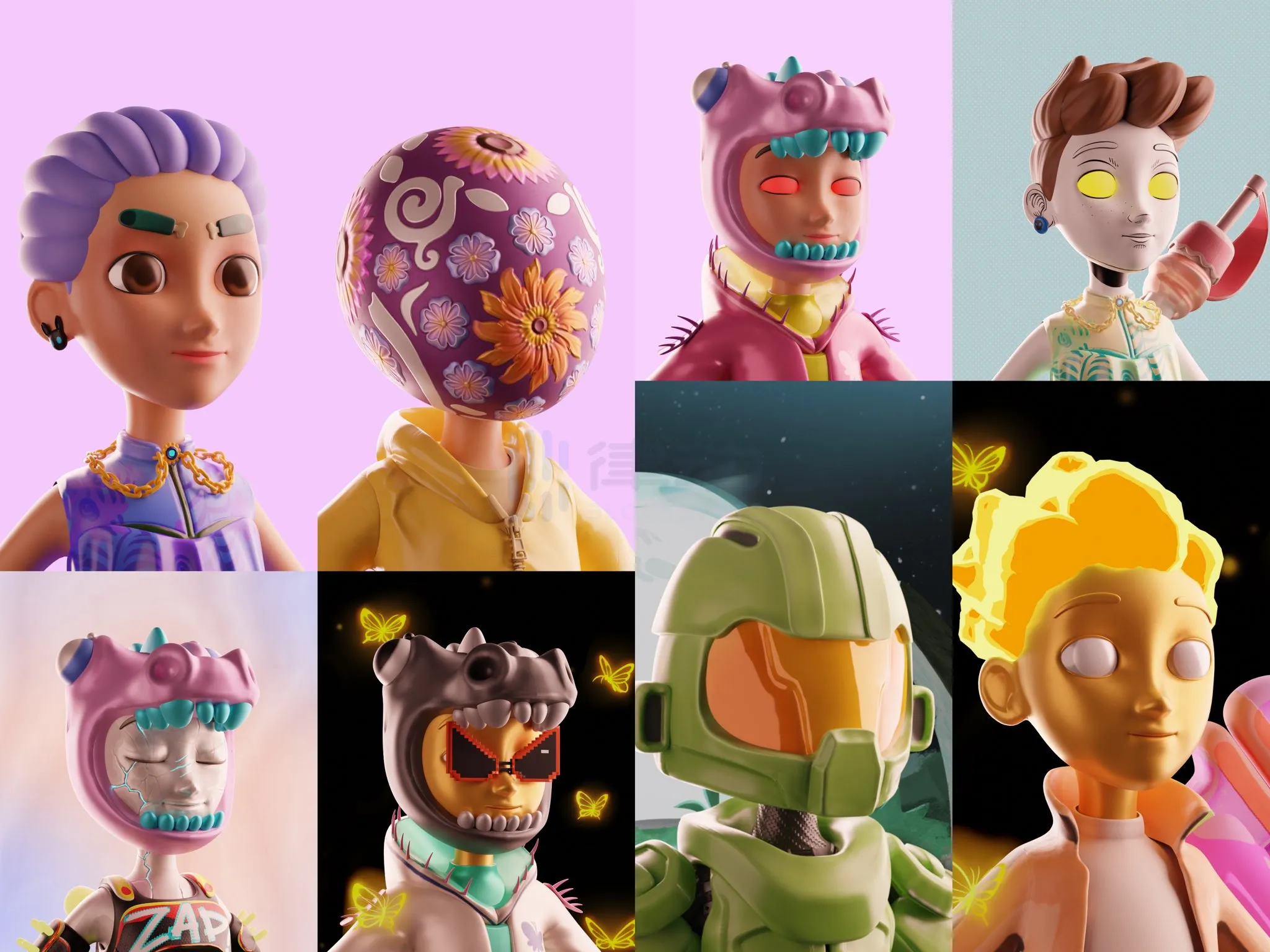 Pluto Misfits
Pluto Misfits is a project recommended by Polygon. Polygon Ventures led the investment, and Polygon co-founders Sandeep Nailwal and Jaynti Kanani provided angel investments. The specific amount of the investment has not been disclosed, but the valuation is $15 million.
Sandeep Nailwal not only invested but also personally bought 100 Pluto Misfits. On Twitter, many Polygon team members have changed their avatars to Pluto Misfits, such as CEO @0xMarcB, investment lead @shreyansh_27, growth lead (NFT, DeFi, DAO, Tokenization) @sourcex44, BD lead (NFT) @glabuz, senior assistant @rainyreece_ and @Smokey_titan, social media staff @itsNikkiLOL, etc.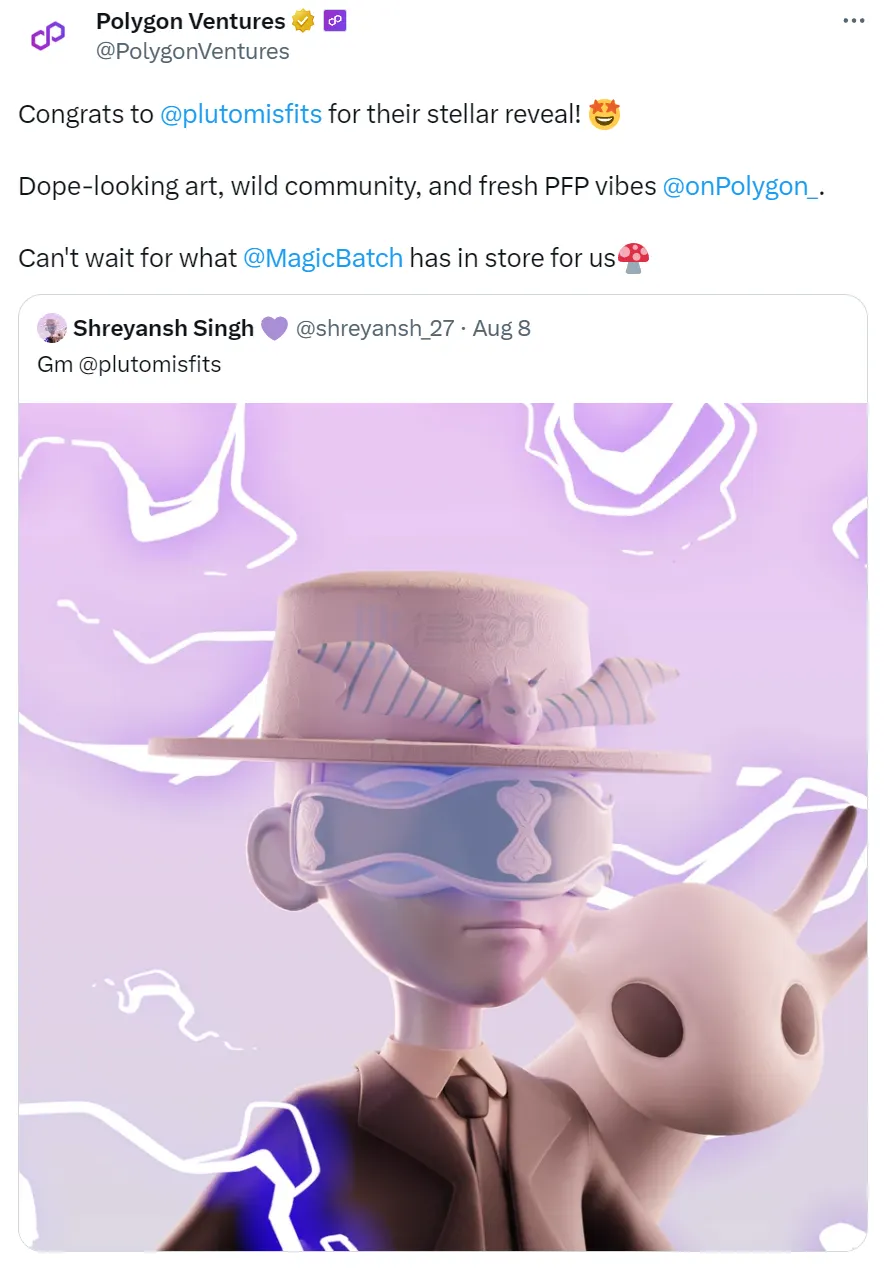 After the launch of Pluto Misfits, Polygon Ventures personally congratulated them
Pluto Misfits is the first project incubated by Magic Batch, which is also supported by Polygon Ventures. The members of Magic Batch include Polygon co-founders Sandeep Nailwal and Jaynti Kanani, Pluto Misfits co-founders @dostmalonee (who has established the largest creator incubator in Asia, Nofiltr, which has collaborated with over 700 brands including Netflix, Uber, and NBA, reaching an audience of over 150 million users) and @rjun_eth, Pluto Misfits product manager @rashdriving_, Polygon early investor @RahulDLM, Memeland core team member @0xChar, etc. Magic Batch refers to Pluto Misfits as the "Polygon NFT flagship".
Pluto Misfits has a total supply of 4444 and is priced at 99 Matic. The current floor price has reached 288 Matic. It is worth mentioning that Pluto Misfits has seen an upward trend since its launch.
Price trend of Pluto Misfits
The Pluto Misfits community has a good atmosphere and a high level of trust in the team. Currently, Pluto Misfits can be staked to earn "Mushrooms", the specific use of which has not been disclosed.
Games
The game I am most looking forward to is MapleStory N, which will be built on the Polygon Supernet. MapleStory N is the blockchain version of the classic 2D online game "MapleStory", and BlockBeats has previously covered MapleStory N in detail.
Another game worth paying attention to is Mojo Melee. It is an auto battler game that has been featured on Amazon Prime Game and will distribute Gwyn Rockhopper NFTs and 850 ORE (in-game currency, not on-chain assets) to Amazon Prime users. Mystic Moose, the team behind Mojo Melee, completed a $5 million seed round of financing in December 2021, with lead investment from Animoca Brands and participation from Courtside Ventures, Republic Crypto, Alameda, AU21, Sfermion, Polygon Studios, Collab+Currency, Sky Vision Capital, SLianGuairtan Capital, HyperEdge, Momentum6, and Fourth Revolution Capital.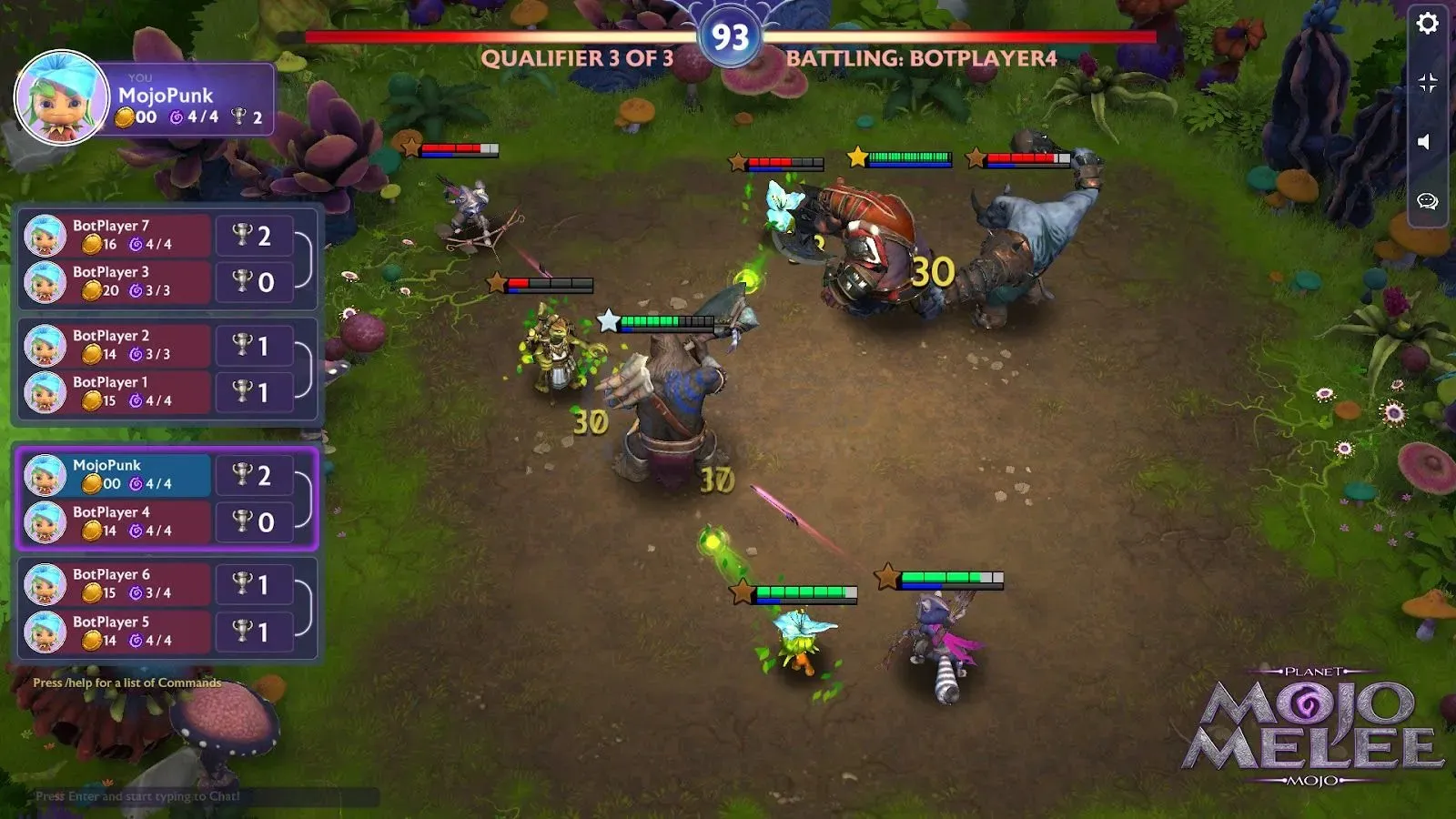 Mojo Melee
Utility
FireDrops is a brand loyalty reward platform where users can complete loyalty tasks set by their favorite brands, such as social media engagement, product purchases, user referrals, and other brand-related tasks. By completing loyalty tasks, users can earn rewards such as cash discounts, free products, priority access, and NFTs. Users will be able to trade these rewards on the platform's built-in marketplace in the future.
This sounds similar to Starbucks' "Starbucks Odyssey", a web2.5 loyalty reward product, but with a much wider coverage. Currently, you can apply to join the waiting list on the FireDrops official website, and according to official sources, there have already been over 1 million applications.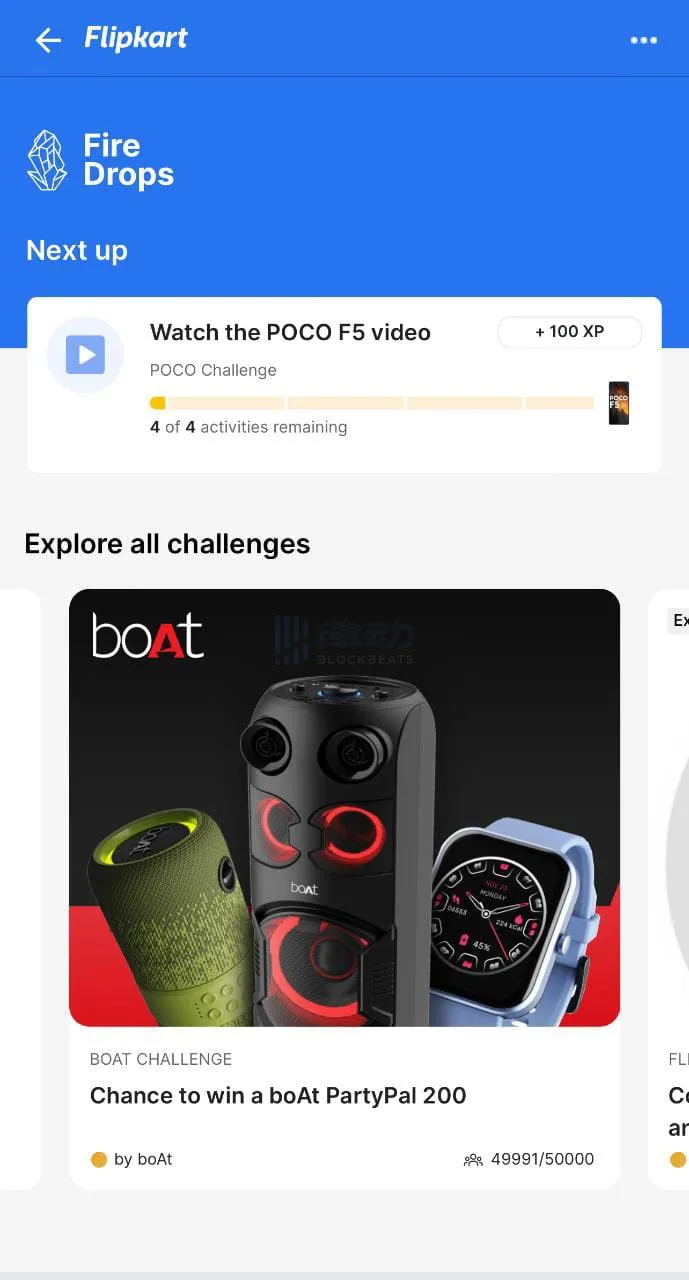 FireDrops by Flipkart
NFT Trading Market
Under OpenSea, the second largest NFT trading market on Polygon is dew. Dew is similar to Blur, both being NFT aggregators and NFT markets, but dew cannot compete with Blur in terms of comprehensive functionality and still needs improvement. Nevertheless, dew currently offers a good user experience.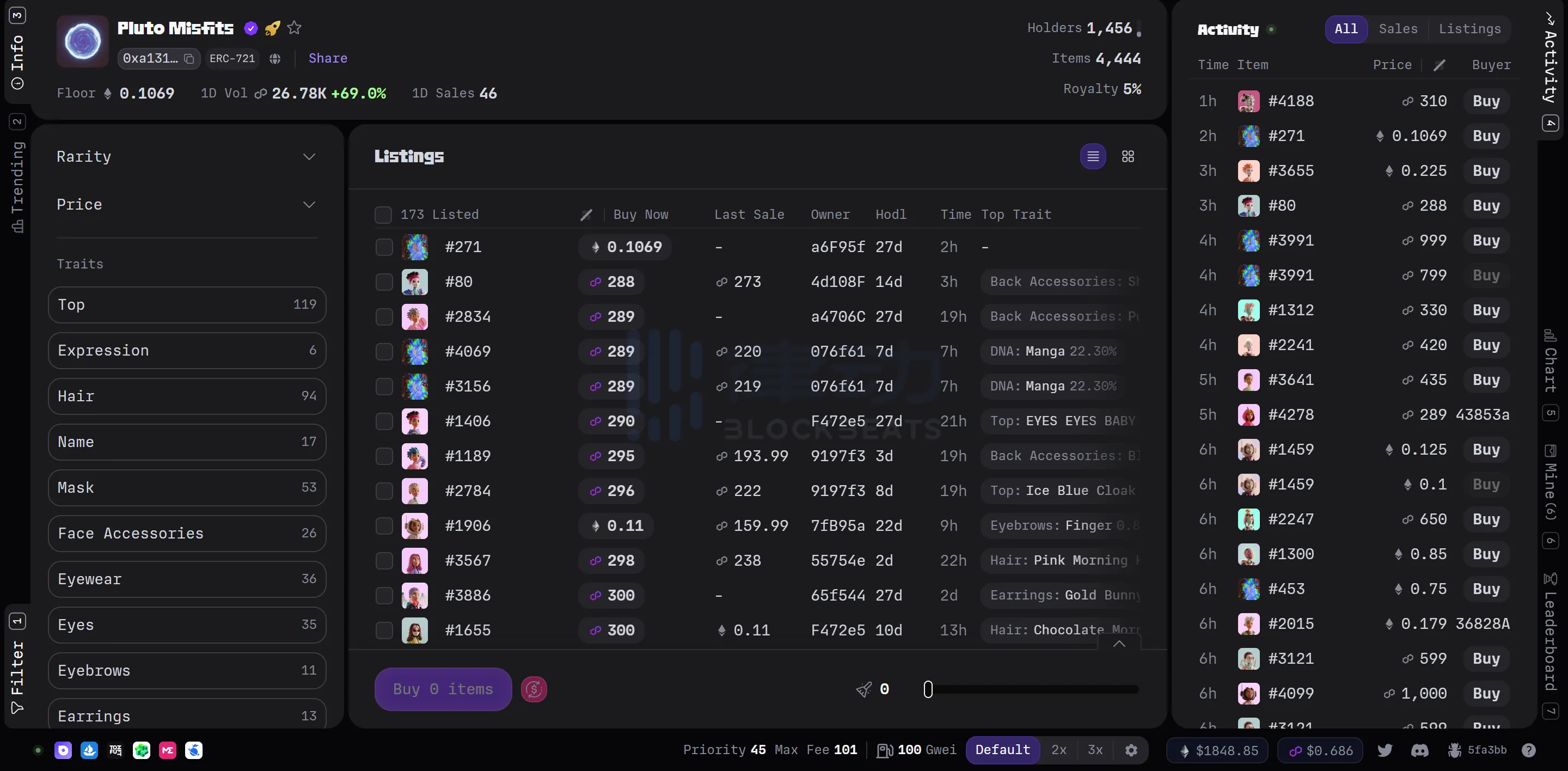 Interface of dew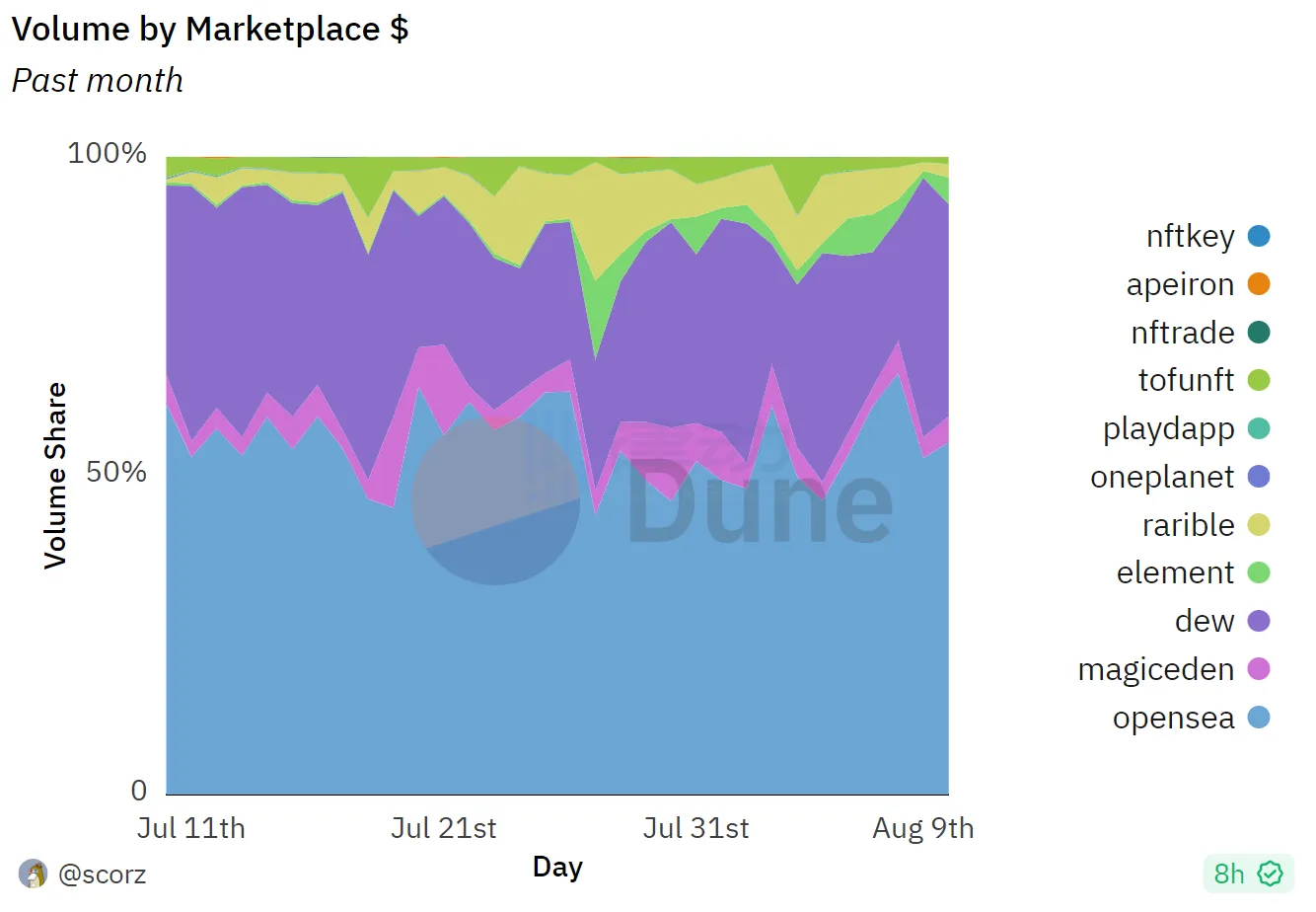 As you can see, dew has firmly secured the second position in the Polygon NFT trading market
According to the official announcement from dew, it has received investments from institutions such as Polygon Labs and Circle, but the specific amount of funding is unknown. The first round of token airdrop activities by dew has ended, and the second round is about to begin, with details of the activities yet to be disclosed.
Conclusion
Polygon NFT has shown outstanding performance in the entry of Web2 giants and the development of gaming ecosystems. Combined with the previous announcement of Polygon 2.0 ($POL), some NFT players have a high level of optimism about the development of the Polygon NFT market, and even proposed the "Polygon NFT Q4 Moon Landing Theory":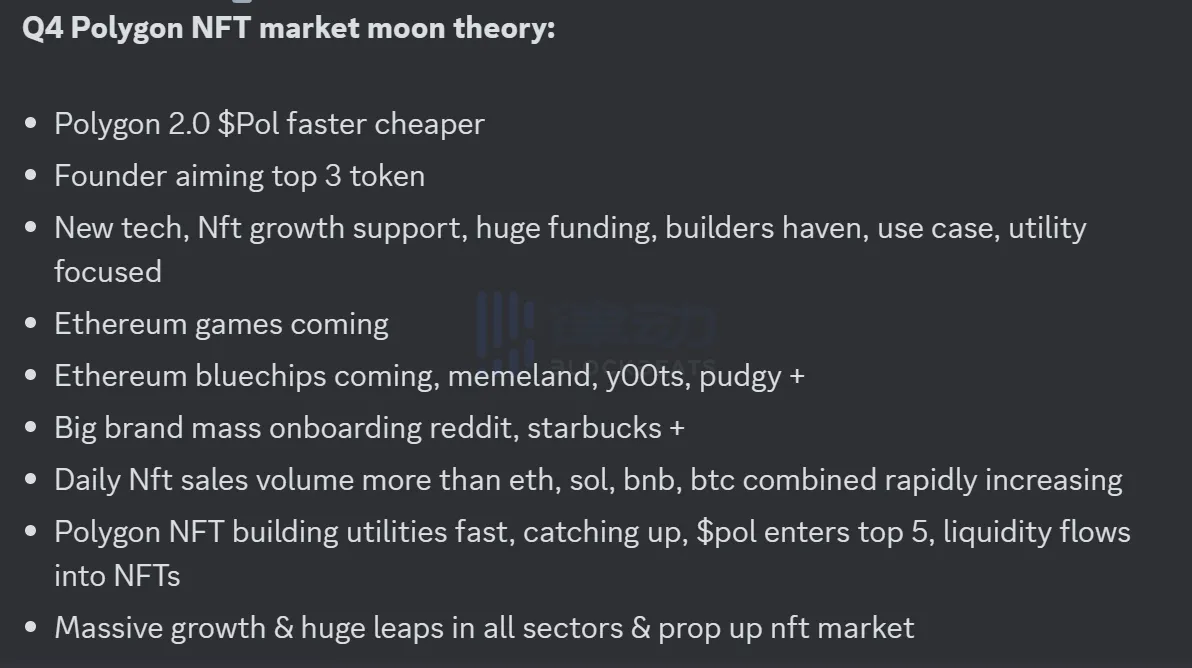 However, we need to be clear about two points. First, the "moon landing" here refers to the development of a solid community (player base) and distinctive player culture for Polygon NFT, similar to ETH and Solana, and more directly manifested in the emergence of "blue chip" PFP-type NFTs that are familiar to crypto players, attracting a large number of native Web3 NFT players to enter and explore. Second, what Web3 native NFT players are most in need of at this stage is the "wealth effect", and the large number of Web2 users accumulated by Polygon NFT still lack a clear channel to attract them into the Web3 world in a short period of time. Giants like Starbucks and Nike in the market of Polygon NFT are like "independent kingdoms" within the Polygon NFT market, with Web2 users still being isolated by their closed markets. Whether they can successfully import incremental users from Web2 to Web3 remains to be seen.
New markets are always full of opportunities. Until a true "blue chip" native to Polygon emerges, we have plenty of room for imagination. Polygon seems to be like Solana at that time, with everything in place, just lacking a "tailwind" like Okay Bears. Will we see the emergence of the "Season of Polygon NFT"?
---